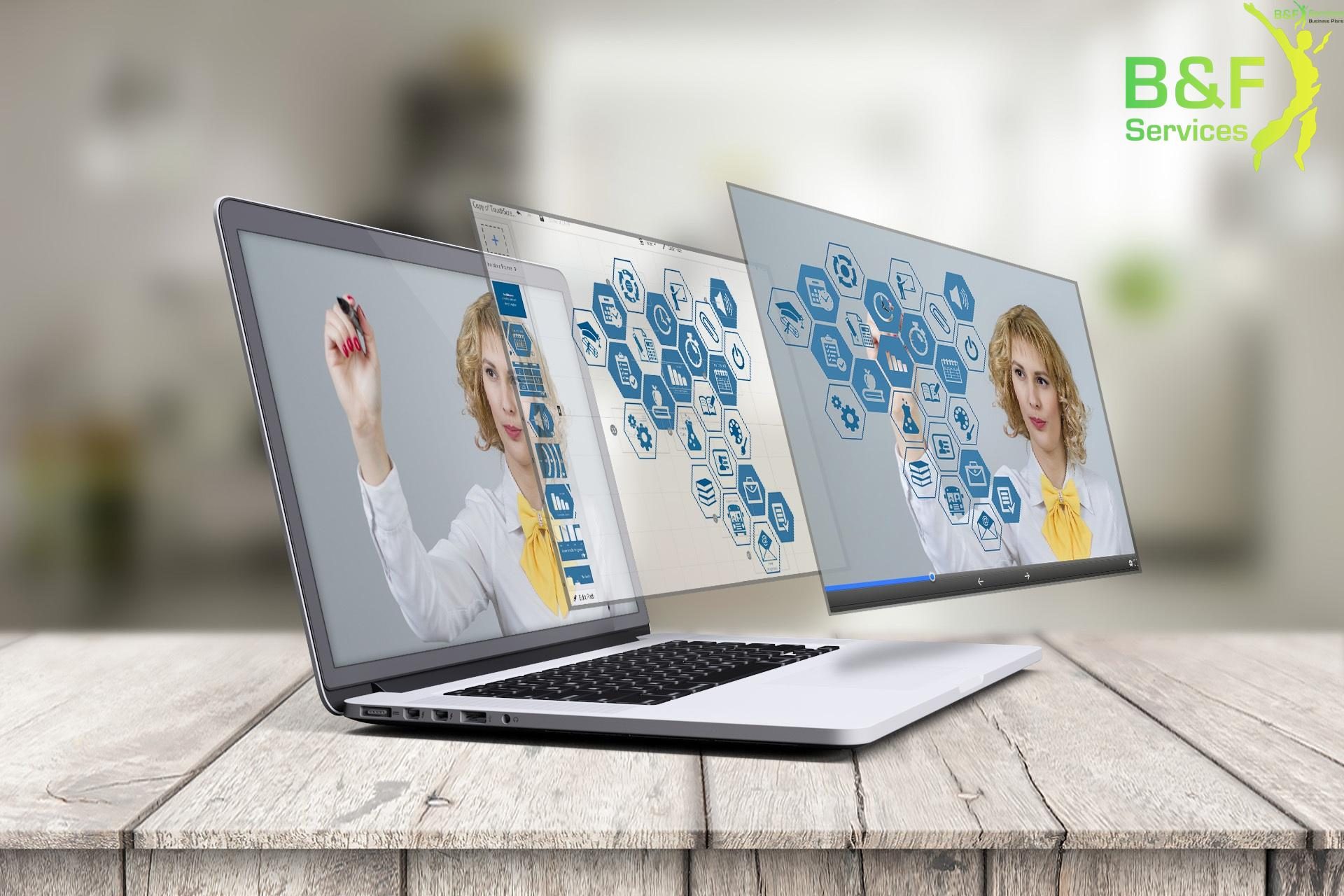 Best Free Pitch Deck Software 2022
The value a good Pitch deck can bring to a start-up is irrefutable. They are extremely important, especially for start-up companies when pitching your small business to investors or on fundraising campaigns websites. Creating a good pitch deck requires a lot of attention to detail, you have to make sure you have undertaken the necessary market research beforehand, your business plan is solid and so much more. As a small business owner, you may find that creating a pitch deck that meets all the requirements is difficult and overwhelming and, in this case, there are companies like ours who can create pitch decks for you, for a fee. However, if paying an external company to create a pitch deck for you is something you'd prefer not to do, (I'm sure that's the case as you've decided to read this article) not to worry I have discovered the best free pitch deck software available. Because there are a plethora of pitch deck making tools, some with complicated interfaces and settings, I've done all the research and narrowed down the list of best free pitch decks software to use, so you won't have to.
As the first suggestion, we highly recommend you to take a look at our free pitch deck software .
1)    Beautiful Ai
Beautiful Ai is one of the best free software in regards to building a pitch deck. Its simplicity helps individuals who may be novices at creating these presentations, as it is an easy application to navigate. In addition, it has a plethora of pre-made design features for further ease. Knowing how to structure a pitch deck correctly or even building a timeline is difficult when creating a pitch deck, however, Beautiful Ai simplifies this by including templated slides built to support unique designs. Furthermore, Beautiful Ai also has template slides such as data like flow charts, funnels, pie charts and many other types of graphs. A bonus feature that beautiful Ai includes are insights and analytics on your pitch deck, data is collected and the software informs you on who has viewed your presentation and for how long. Beautiful Ai is software worth considering to use when creating your pitch deck.
2)    Slidebeam 
Slidebeam is software that allows you to build a pitch deck quickly, this free pitch deck software is perfect if you want to create a simple design and have little skill and experience in creating pitch decks. The software also allows you to input contents in each slide by going to the Content tab on the top of the page. Aside from the heading and text, you can also add images, videos, charts, tables, and codes to each slide. Slide beam comes with exemplar templates from companies who have created pitch decks that encouraged successful outcomes such as, Uber, Airbnb and others. These examples help guide you throughout the process of creating your pitch deck. Although this isn't a free feature Slidebeam also offers design and writing services in case you need extra guidance.
 3)    PD Creator
Pitch deck creator (created by us at B&F Services) is the first and only mobile app that allows individuals to create a pitch deck on their phone. Its efficiency makes it one of the best free pitch deck software applications available. The app includes simple designs that anyone can use to create a professional-looking pitch deck, in addition, pre-structured pages such as an introductory page, market research and many more essential pages are available for you to pick from to build your pitch deck. There are a plethora of customizable features both in format and animation. Using this app makes creating pitch decks easy and efficient, you can work on your deck even whilst you're travelling or even when you're laying in bed. Once you've created your pitch deck on the app it's ready to download. Within the app, there is also a feature where you can contact a member of our team if you need any support on creating your pitch deck. (PD Creator)
4)    Apple Keynote  
Apple keynote is Apple's version of the windows Microsoft PowerPoint, although Microsoft is better developed than keynote with a simpler interface and more desirable features. Keynote offers professional-looking templates that can be used when pitching to investors or for funding campaigns. It includes many customizable features and export options so you can add links from YouTube videos and websites, which could help whilst you're presenting your pitch deck. Although keynote is software that is great for pitch decks, unlike the other software platforms I just mentioned it isn't as easy to use and may only be suitable for you if you're used to the software platforms or are willing to learn how it works.
5)    Canva
Canva is an app that is perfect for many things from social media content creation to restaurant menus, you're probably already aware of Canva and maybe you've already used it, if so you'll know how simple it is to use. Canva hosts many different templates which makes it a great free software to use to create pitch decks. If you want to create a pitch deck that looks creative and colourful, maybe you want your pitch deck to reflect your business creatively then Canva is a great platform as they have some unique designs. It's also very easy to use so if you are inexperienced and you want something almost pre-made.
I hope this has helped you discover the best platforms available for creating pitch decks. But, remember creating a pitch deck is the final step before presenting to investors or on funding campaign websites, before you get to this step you need to ensure you are prepared completely you've done the market research, studied your industry and have a successful business to present to investors. If you need any assistance in preparing a business plan, expansion business plan or any other services please get in touch with us.