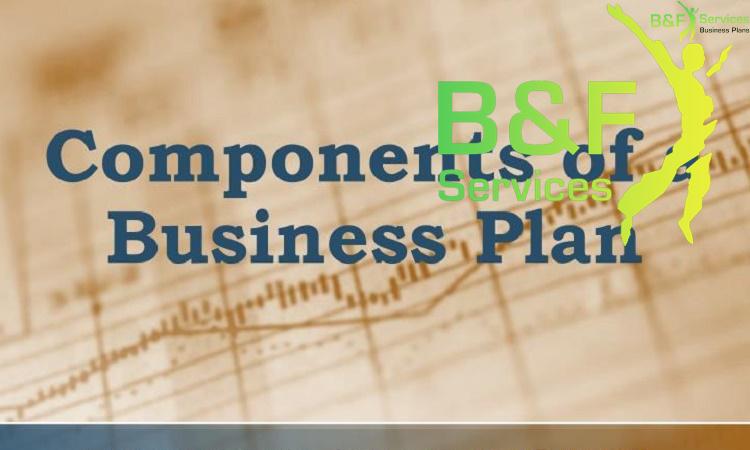 A business plan is a lengthy written document that aims to delineate the objectives of a business, how these objectives can be met, as well as to contextualize the market within which the company will be operating. Writing the business plan is an absolutely essential part of establishing a successful business as it acts as a detailed plan of action to help you think through your business and keep you on track.
If you are writing your business plan for the purpose of attracting investment, then it is important to include as much detail as you can, while aiming to remain clear and concise, as your target audience may not be as familiar with the industry as you are. Additionally, along the way, you will be able to consider and address potential weaknesses or obstacles to the development of your business.
If you're just developing the plan solely for yourself, it doesn't need to be quite so detailed, but you must indicate your objectives and the way you want to go about reaching them. Any business plan should include the following components:
Mission statement: explaining your vision for the company.
Executive summary: a concise summary of the contents of your plan.
Description of your company and your product or service.
Market analysis: describe the market you want to enter and give context on your competitors.
Financial Plan: outline the costs of everything mentioned in previous sections and your plan for covering these costs.
Mission Statement
The purpose of the mission statement is to outline the character of your company and address the "why" of it all. For example, if your business idea is one whose implementation could fill a glaring gap in its market, you would outline this in your mission statement. You may also want to include a definition of your goals and an outline of your target market.
Executive Summary
Although the executive summary section of a business plan serves to merely outline the contents of the plan, an effective executive summary can make an enormous difference, particularly with regard to attracting investors. The reason for this is that it may be the only section that the reader looks at, before deciding whether to keep reading or not. Therefore, the executive summary is your opportunity to briefly pitch your business idea with confidence and flair to encapsulate the reader and excite them about your business idea.
In terms of the contents of your executive summary, its introduction should include a description of the objectives and aims of your business. Second, the summary should define your plan of action for achieving these objectives – here, you might want to also include some brief information on start-up requirements (you will expand on this in more detail later on in the Financial Plan section) to give potential investors a quick overview of initial costs. It could also be useful to state some potential risks involved with your business idea, and how you would overcome these. Finally, if your plan is aimed at gaining investment, it would be wise to give some information that would strengthen its standing with potential investors and lenders, for example, a brief background on the key people behind the business including any relevant qualifications.
Company Description
While a brief overview of your business will have been given in the executive summary, this section is where your business and its operations will need to be described in much greater detail. This is your opportunity to demonstrate your company's place in the market, as well as its benefit to potential future customers. When writing the company description section, you should aim to answer the following questions:
Who?
Include the names of the owner(s).
Outline the shareholder structure.
Describe your target customer/target market and explain why your business idea can effectively target this audience.
What?
Clear and focused description of your product or service and explain its significance.
Explain your short-term and long-term objectives for the business ( These goals should be as realistic as possible to demonstrate your business understanding. )
Where?
Indicate the location from where you wish your business to operate or, if you are already operational, list the company address.
When?
Give a timeframe for the implementation of your business plan
Give a timeframe for when you expect to achieve the objectives mentioned earlier.
If you have already planned an exit strategy (eg. retirement), you should outline it here.
Why?
Explain why you can make a difference in the market, and why customers will want to use your product or service.
How?
Explain how you will achieve the goals you have set.
Describe how you picture your business in the future.
Market Analysis
The purpose of this section is to give an up-to-date description of the market you wish to enter, as well as to indicate any direct competition in this market.
You should include an overview that will outline the size of this market in order to clarify the level of demand and if there will be sufficient customers interested in your product or service. Additionally, you should identify any existing market trends, so you have a good grasp of any behavioral changes amongst your target audience. As you can imagine, lots of prior research will need to be conducted in order to effectively complete this section of the business plan, and you will need to include lots of facts and statistics to support your statements.
In this section, you should include a competitor analysis to ensure that you know what you are up against in this market. In terms of content, you should select 4-5 direct competitors where possible, and consider their strengths and weaknesses. Some factors you may wish to include are:
Pricing
Marketing strategy and budget size
Operating hours
Brand reputation
Financial Plan
The financial plan is normally the final section of a business plan, and it serves to demonstrate the viability of the preceding sections. Normally this section will consist of several graphs and charts outlining various costs and projections so, prior to these, it is helpful to begin your financial plan with a written introductory page explaining any assumptions which have been incorporated into your calculations. The financial details should, where applicable, cover at least the first 3 years of operation, and some of the information which must be outlined includes:
Start-up costs
Sales forecast
Personnel plan (Including information on salaries and yearly salary increases)
Profit and loss summary
Cash flow
Balance sheet