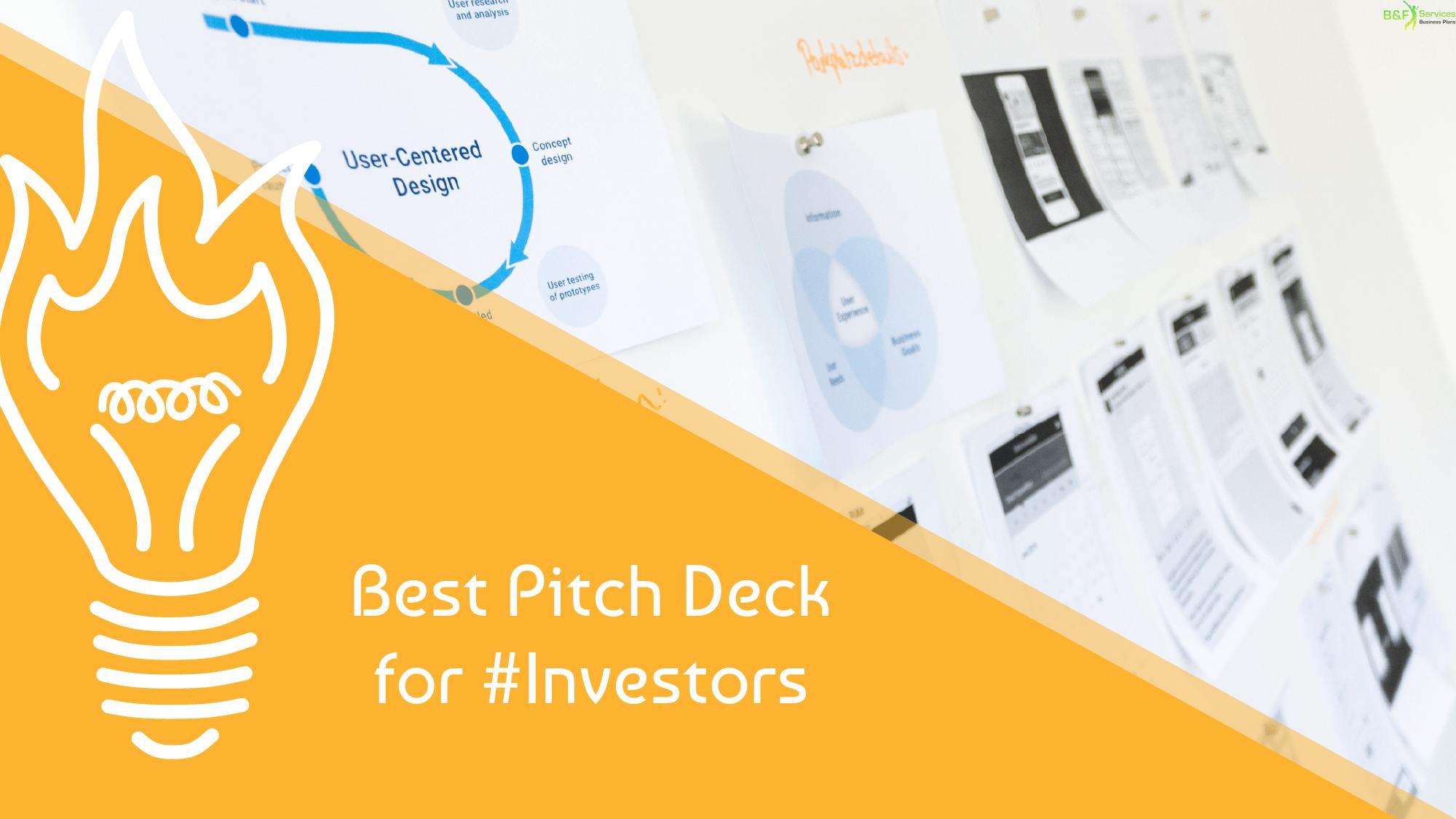 Best Pitch Deck For Investors 2022
Pitching and presenting a pitch deck for investors is a difficult process and requires a lot of preparation beforehand to have a successful pitch. If you are a small business owner this might likely be your first time doing so and also means you need to be even more prepared and well-practised before you pitch. Having a good pitch deck presentation will result in an investment meeting where you speak about your project in greater detail however without a successful pitch deck, this next step won't be initiated, so you must have a flawless pitch deck and presentation.
There are a plethora of reasons why small businesses fail from not having a clear business model, lack of experience in the industry or not having enough traction but one of the biggest reasons, why businesses fail, is because they aren't able to obtain enough investors, up to 25% of small businesses fail because they have a lack of investors. The reality is your pitch deck for investors and your presentation could make or break your chances of creating a successful business which is why in In this article you uncover the secrets to creating a good pitch deck and what methods those who have been successful in the past to leverage them and attract investors.

What Is an Investors Pitch Deck and What to Include In It
An investor pitch deck is a presentation that displays what the business is with the outcome of gaining investments from investors if they see the potential for monetary gain from your business through the investor pitch deck. As I've mentioned before 25% of startups fail as a result of inadequate funding, so it is paramount that your pitch deck presents your company in a promising light so investors are willing to take the risk of investing in a startup, something that is usually a risky investment. It is also important that you believe your company is the next big thing and convey that in an exciting and captivating nature, so investors believe this too.
As for the structure of a pitch deck, all pitch decks will have differences, however, there is a structure and certain slides we recommend including when creating a successful pitch deck. An introduction and company name slide is essential this should contain an overview and concisely states what your business products or services are. A vision and value proposition slide expresses to investors the vision you have for your company and depicts a story that evokes emotion from them and also data and research that demonstrates the potential of your upstart. In addition, show a problem using applicable data or a gap in the market that you have found in your industry. Furthermore, demonstrate your company's solution to the problem you discussed in the previous slide, show them how your business is unique and can be adaptable if the same problem arises. Also including a marketing expansion and market overview slide is paramount, include insights, how you plan on upscaling your business and how it can grow in the future, investors need to see the potential for growth in your business. The penultimate slide should be a market strategy, displaying how you plan on rolling out marketing. This may be through social media marketing or more traditional methods such as fairs. Demonstrate how your business will reach its much-needed customers. Another slide your investor pitch deck must include are your investment needs and proposal, give a range of how much you need and justify why you need that certain amount. Finally, include an appendix slide, with contact details and information about your team and company.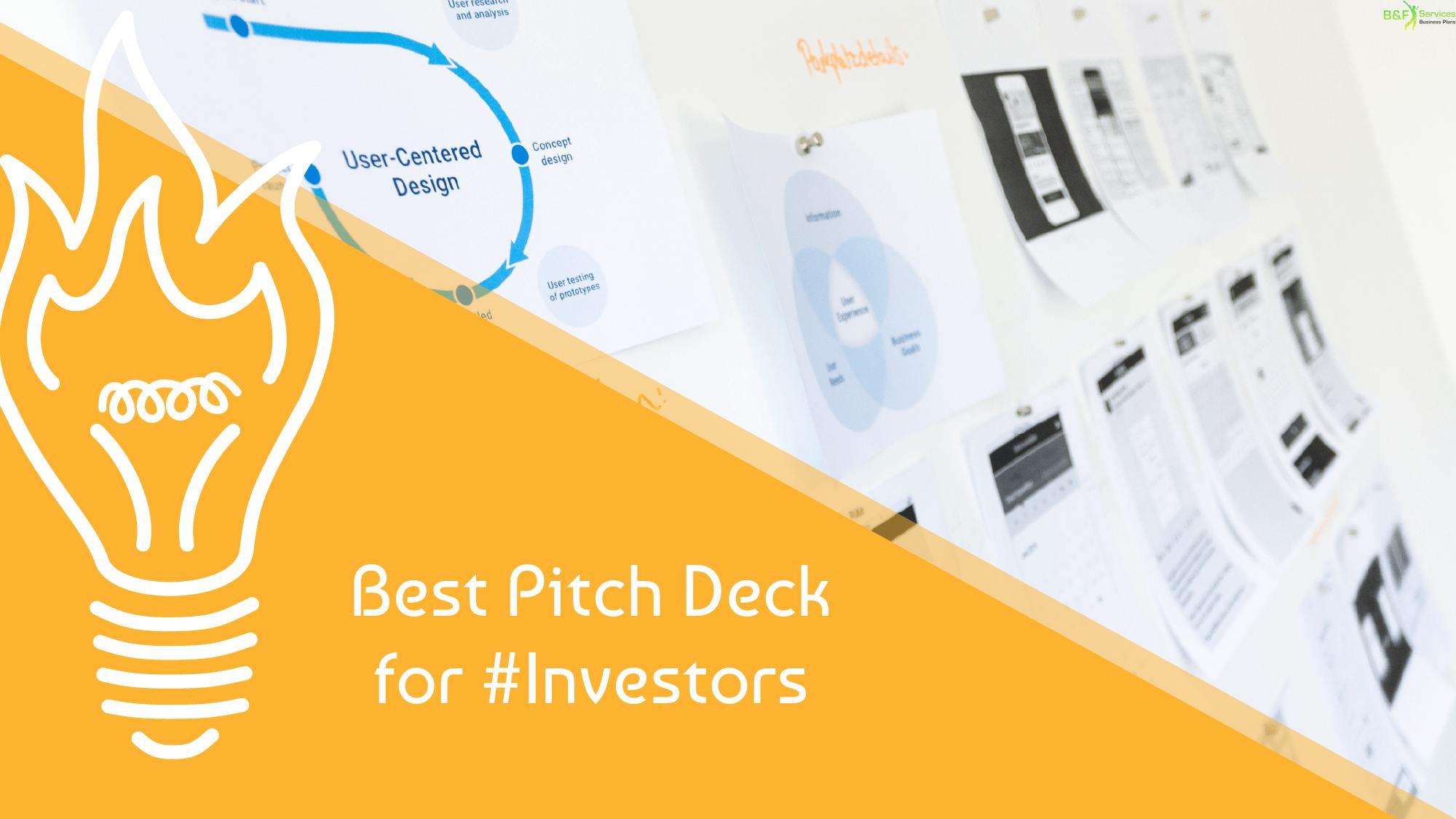 What not do include in your Best Pitch Deck For Investors
Pitch decks should assist your verbal presentation so it is important you're intentional with every slide, in addition, investors get a plethora of pitch decks, on average an investor spends 3 minutes and 44 seconds on a pitch deck, so it is important you don't waste their time with purposeless slides. There are a few things you should be cautious of doing if you want to have a successful pitch deck. A pitch deck with too many slides will leave investors uninterested and potentially inundated with useless information. In addition, too many bullet points per slide are something you should avoid in your pitch deck, the bullet points should be concise and only contain key information, they aren't script lines rather something that guides your verbal communication. A professional pitch deck should be simple and digestible, however creating a pitch without any imagery or graphics is a huge no, investors need to see graphs that support your verbal presentation, pictures of your products if applicable etc. A pitch deck with mistakes is a huge sign that you are someone who has a lack of preparation and attention to detail, so make sure you avoid any mistakes in your pitch deck so read it thoroughly several times before submitting it or pitching with it. Finally a huge don't is, lack of preparation, like I just mentioned mistakes in your pitch deck are a huge sign of lack of preparation, another sign of is, is when a pitch doesn't flow either orally or in written form. To avoid this, prepare as much as you can, make sure you present your pitch flawlessly whilst practising and do not be unprepared. Investors won't support a business owner who doesn't show they are prepared.
Example of great pitch decks
Now that you're aware of the best and worst things to do when creating a pitch deck for investors. I'm sure you'd be intrigued on what examples of good pitch decks look like, here a few pitch decks that are examples of this;
Airbnb
Airbed & breakfast were able to raise $20k in three months and $600k in months as they were able to demonstrate in their pitch deck the potential their business had. In your pitch deck, you should show through market research the rate of traction your business has or that your industry is ready for new competitors.
LinkedIn
Linkedin's pitch deck was successful because they highlighted and focused on their USP demonstrating why their platform differed from other platforms at the time, it was also emotive showing the companies values and the importance of networking.
Buzzfeed
Buzzfeed was able to raise over $240 million because they showed how successful they already were. They presented figures like the millions of people visiting their website and quotation for reputable companies such as CNN.
Bliss
Bliss was able to raise over $400,000 using the angel list. The deck was simple and easily digested, they demonstrated their product clearly and understood their audience.
Canvas
Canva raised $9 million with their investor pitch deck. They showed investors within seconds the value their company had by showing straight away how they helped other businesses.
As you've seen, a good pitch deck for investors can be extremely helpful in elevating your business financially as many small businesses fail because there is a lack of finances. It's very important that in preparation for having a successful pitch you encompass a lot of, if not all the practices and tips I've mentioned today so you stand a greater chance of having a successful business. Because at B&F services one of our main goals is to help small businesses flourish, we have created a pitch deck app, where you can start working on creating your professional investor pitch deck right now for absolutely FREE.