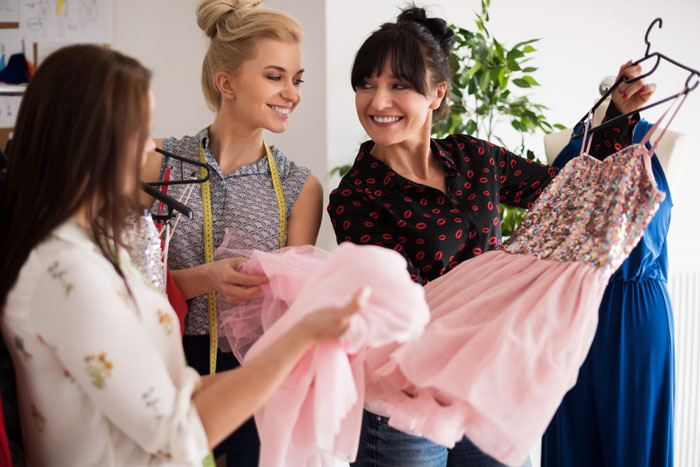 Services Overview
If you've got an eye for fashion, are a self-starter and motivated with a drive for success, starting a fashion & retail business is a fun and exciting way for you.
Industry analysis
The UK holds a unique position in apparel industry in terms of the British sense of style and its global reach, especially in London. London is regarded as a Fashion Capital of the world. UK apparel industry is not only a role of creating fashion but also as a trendsetter which combines the idea of innovation and business. According to Statista, the UK retail clothing market was estimated to be valued at €60.7 billion (£54.3 billion) in 2018 and nearly half of the revenue comes from the sales of womenswear. Below is the percentage of consumer expenditure in the UK and it is shown that 6% of their spendings were used in the fashion sector (clothing and footwear).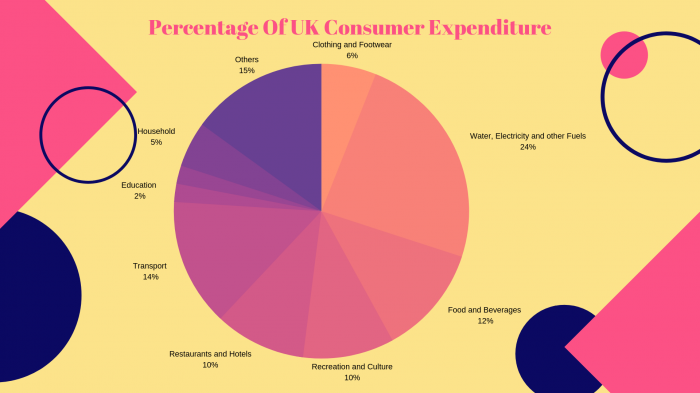 There are mainly three factors of the outstanding achievement in UK fashion and retail industry globally.
Various world-class fashion and design institutions

Large amount of experienced professionals and experts

Being a global financial hub
These three factors bring a bright and stable outlook of the fashion industry in the UK and how it combines both art and business successfully.
On average, the UK companies' net profit margins are higher than the global counterparts. Different research studies show that the net profit margins of retail apparel are higher than other UK industries such as wholesales.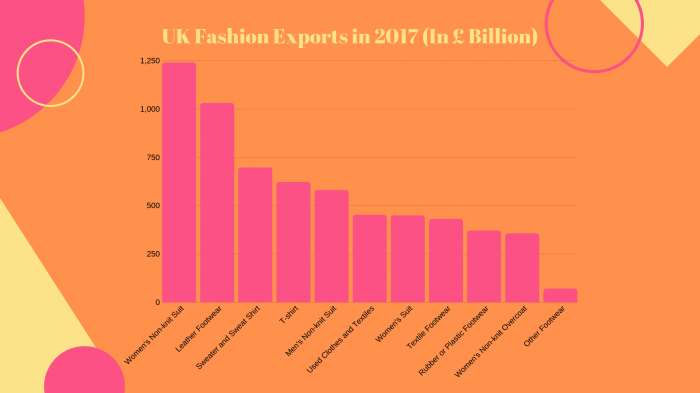 Since the UK is crowned with the name as 'Fashion Nation', it truly provides an excellent opportunity for retail apparel businesses. Not only establishing the customer base domestically but also exporting its products. UK clothing industry exports over £7 billion worth of clothing and £1.67 billion worth of footwear to the world and most of the exports are targeting to the female market.
According to the British Fashion Council (BCF), the fashion had contributed more than £30 billion to the UK GDP in 2017 which is a 5.4% increase of the previous year. Furthermore, this industry provides over 800,000 job opportunities which undoubtedly enhanced productivity of fashion and clothing industry. There are some notable UK startup fashion retail business successful stories, including SHE SHIRTS (Est. 2018), Sargossa (Est. 2014), and Marlow London (Est. 2016). With a lot of powerful fashion startups, they successfully attract both domestic and foreign investors.
As for the investment in UK fashion retail industry, the sector is very attractive for investors which can be gauged through its growth rate which was reported to be 5.4% in September 2018, as estimated that BCF, compared to UK economic growth of 1.7%, making the industry an excellent prospect for domestic and foreign investment. It is also noted worthy that the UK remains one of the top destinations for FDI and it was at its highest level in December 2018.
Apparel is always a competitive business in UK. Before turning to a reality, you need to define brand ideas, understand the regulations and most importantly, a business plan which covers
Turning Your Fashion Retail Business Idea into Reality:
Customer profiling & Market Positioning

How to research potential markets to ensure you have a business opportunity

How to name your brand

How to create fashion retail environment

How to market your business

How to raise the profile of your business

How to raise funding for your business

How to create effective window and in-store displays by props and graphics

Where to locate the fashion business (Online? Bricks? Mortar?)

Research on current trendy sourcing and balanced range (Stocking up? Buying or merchandising?)

Finances of fashion (bills and law)

Professional practitioners from B&F Services

And more...
If you have would like to know more about the fashion clothing retail industry or want to start a new fashion brand, please contact with our consultants as soon as possible at +44(0) 203 637 6137. We would like to help on business planning and other startup services.
Your advantages with us:
Consultants with over 10 years experience and market know-how across a wide range of industries

Decades of experience in projecting financial performance and growth of business all from one hand:

Consulting and Coaching

Professional Business Plans

Business Establishment and Accountancy

Comprehensive Software solution

"save time and get experience"

Over 3,176 established businesses in the UK

Over 1,756 completed business plans

485 completed Tier 1 visa business plans

96% secured funding based on our business plans

£55 mil. raised for SME`s