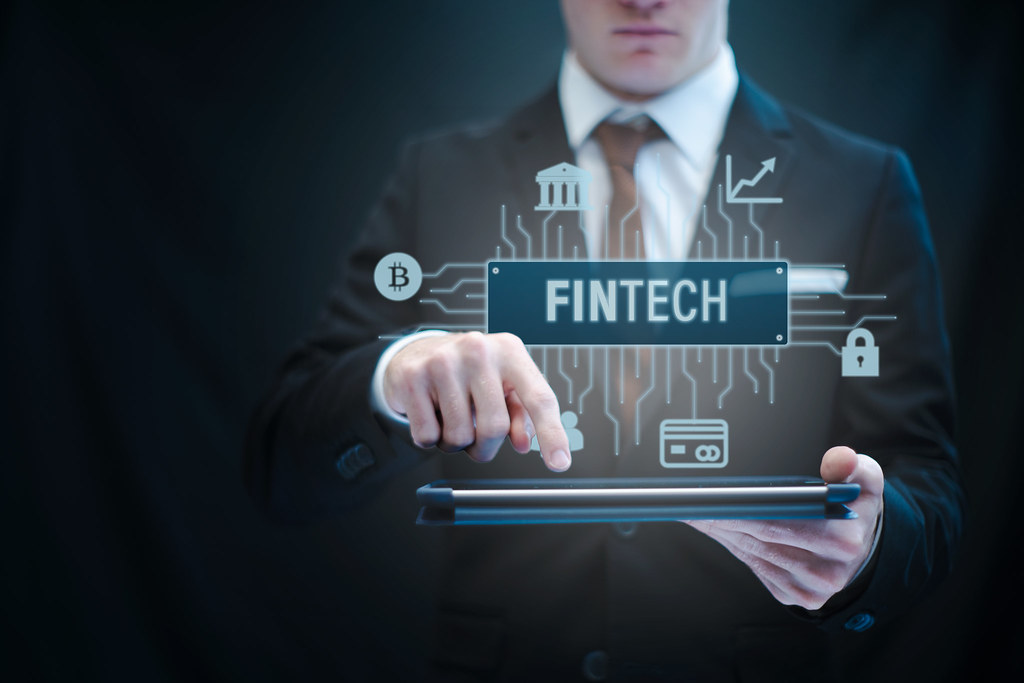 For the past decade, Fintech firms have leveraged technology, innovations and access to big data and analytics to transform different industries.
Fintech has not reached its full potential yet as it will eventually impact everything that involves finance, from payments to banking and investment. There are a few key trends that will follow the industry contributing to advancements in tech and widespread adoption.
Here are the top 5 FinTech trends that will follow in 2022.
Introduction
Financial technology, commonly known as Fintech, is applying technology to improve financial activities. Numerous new start-ups are launching within the emerging Fintech industry which is expected to grow for many years.
The foundation behind financial technologies varies between applications. However, some of the latest advances utilise blockchain, data analysis, and machine learning to complete tasks from processing payments to helping institutions such as hedge funds.
An increasing number of businesses and consumers are utilising the solutions offered by fintech due to their ease of use and lower transaction fees.
Digital-only banks have recently increased in popularity and that trend is not stopping soon. There has been less of a need to visit a physical bank, with no long queues and no physical cash to hold. This is also partly due to the trend towards a cashless society. 
Examples of online banks in the UK are Monzo, Revolut and Starling. They have rapidly grown their customer bases, forcing existing banks to rethink their focus on their mobile applications. Improvements in Fintech have led to a shift in the industry, forcing banks to close branches.
The trend towards digital-only banking is expected to continue with two in three banking customers saying they plan to convert to digital-only at one point. Digital banks are growing all over the world are one of the major reasons why visits to bank branches are continuing to fall. As a result, around a quarter of all bank branches are expected to close in the next three years.
Open Banking has pledged to deliver more competitive financial services that are tailored to the individual or business. Open banking connects banks, third parties and technology providers. It shares customer spending data and habits, with consent, to authorised providers.
Fintech companies are helping small and medium-size businesses across the world. It can help reduce the workload of small and medium-sized companies for many tasks. According to a report, 41% of UK SMEs have now incorporated Fintech into their business.
More SMEs will continue to adopt Fintech to improve efficiency and offer better services to maintain a competitive edge.
As the fintech sector continues to expand and become accessible, SMEs can easily incorporate everything from new lending products to utilising open banking data.
Artificial Intelligence and Machine Learning are also Fintech trends that you need to know. Autonomous finance uses these AI and ML to automatically make financial decisions, for some consumers and institutions, without manual input. Many expect this Fintech trend to continue, allowing for greater financial autonomy.
Many industries already use AI, such as agriculture, marketing and healthcare and it is now moving towards disrupting the finance sector.
AI systems enable companies to better monitor customer behaviour, market behaviours and detect new opportunities. From InsureTech, MedTech and RegTech to robot-advisers, such Fintech trends will continue to disrupt industries.
According to a report, for financial institutions, the adoption of AI will reduce operating costs by 22%. This shows the significance of AI in Fintech, especially for institutions.
With the advancement of digital ledger technologies in addition to the growing interest in cryptocurrencies, blockchain will continue to open new opportunities in the Fintech industry. According to PWC, economies worldwide will adopt blockchain technologies at scale by 2025.
Blockchain is disrupting the payment industry, and many expect it to become apparent in the financial sector, and especially in Fintech. The technology enables secure payments and transactions while removing any middleman therefore significantly reducing costs.
Cryptocurrencies have successfully used blockchain technologies and it is now ready for financial institutions to apply them to traditional banking operations.
Some FinTech solutions offer ways to improve financial literacy and educate customers with easy-to-understand financial information, so they can make sensible decisions.
The importance of budgeting is not recognised by many people and they are not informed of the complete details when making spending decisions. This leads to making less than ideal financial decisions that limit their opportunities.
Fintech can improve financial literacy using data accessible through the open banking framework to inform consumers about the best choices available.
Fintech aiming to improve financial literacy are emerging around the world. This article details 7 FinTech companies improving Financial Literacy. This trend looks to continue in 2022 with more FinTech companies addressing financial literacy concerns in society.
Smarter Digital Payments – Payments have become easier and will continue to be more effecient. With payment services and easily accessible finance, digital payments will be safer, more accessible, and easier to use.
Lending methods – Credit is becoming cheaper and more easily accessible. Customers are looking for alternatives to traditional lending services. In contrast to traditional lenders such as banks, alternative lending providers will use Artificial Intelligence and Big Data to provide the best solutions.
Regulations, Compliance and Security – Anti Money Laundering and Know Your Customer policies have tightened up since the digitalisation of money. This trend will continue into 2022 with the EU pushing directives such as 5AMLD and PSD2.
As we can see, Fintech trends show it will become ever more open, accessible, and affordable for users in 2022. With the advancements in technologies and inter-organisational collaboration, the key technologies to watch out for are banking and fintech partnerships, adoption of blockchain and implementation of machine learning and artificial intelligence.
Fintech trends emphasise the need for financial institutions to innovate and invest in new technologies for the years ahead. M&A activity is also likely to intensify among Fintech firms as they seek scalability and viability. And there is no doubt, the trend of heavy investment in Fintech will continue through 2022 and beyond.