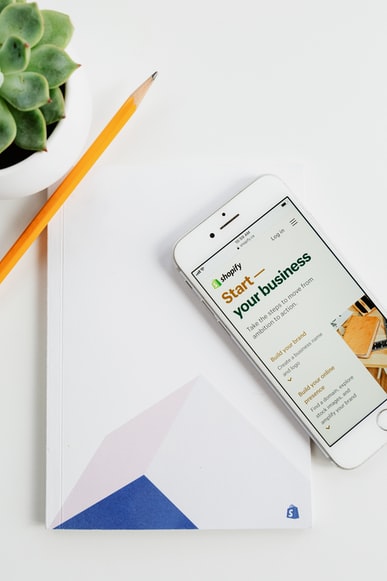 Thinking about starting your own business? We know how coming up with a business idea and starting a business can seem overwhelming and complicated. There is so much to consider, take in and learn. This blog will guide you through a step-by-step guide on how you can start in just 7 steps!
Starting A New Business
When starting a business you need to know what your business idea is. It should always be something you're passionate about. This way you will enjoy what your doing and be happy about putting your time, money and energy into making it a success. You should have an idea of what exactly you want your brand to look like and have a clear brand vision. Branding is important because not only is it what makes a memorable impression on consumers but it allows your customers to know what to expect from your company. It's a way of distinguishing yourself from competitors. Having a clear brand vision is beneficial for your business as it defines the direction your company is going, helps determine what your company stands for, and promotes loyalty and clarity.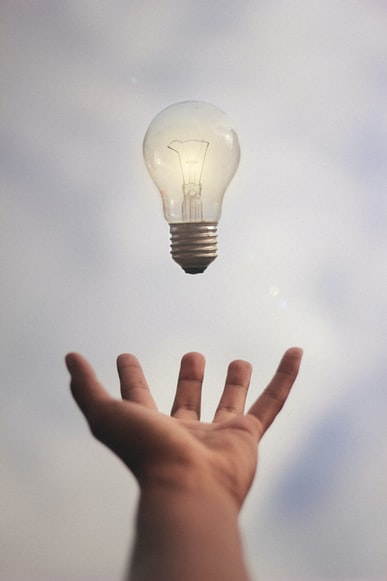 1. Coming up with great business ideas
Coming up with a unique business idea can be quite hard, as mentioned previously we recommend thinking about what you are passionate about. That is a good place to start. Another recommendation is to try finding a niche so you can stand out to customers. Here are a few questions you can ask yourself to get you thinking:
Is there a gap in the market for something?
Can you make use of specific skills and experience you have already?
Do you have a unique perspective on something?
If you already have an idea and it is not unique that's also ok. You will need to focus more on how to make your business stand out from your competitors, for example, find your competitor's weaknesses and use that. 
2. Choose your business name
One of the most important steps is coming up with a name for your business. Your business name will show the personality of your brand and will help you stand out. Your name should be unique and appeal to your target audience. Be as creative as you'd like!
It's also worth understanding how to define your brand so that you can stand out from your competitors and what you may need to do to protect your intellectual property, including any patents and trademarks. So here are a few blogs that can help: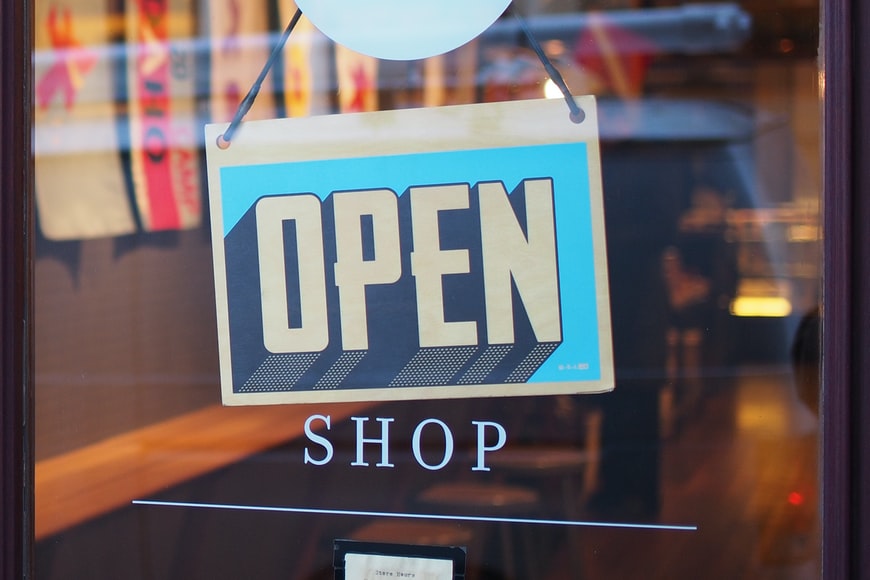 3. Pick your business location or website
Next, think about whether you want to start an online business or if you need a physical store. If you're thinking of setting up an online store then it could make more financial sense to start your business from home. This way you have more money to spend on products/advertising etc. Find an e-commerce platform that works for you so you can start designing your website. Platforms such as Shopify and Squarespace are great places to start.
If you are thinking about setting up a physical store then you need to identify who is your target customers and to know what your budget is. Knowing who your audience is will allow you to find a suitable location that will fit your budget.
4. Conduct market research
Market research is crucial, it can build a sturdy foundation for your business to be built upon, preparing your business for any threats or weaknesses that may arise as the business grows. Doing market research will give your business a competitive edge, you will be able to get to know your target audience and to explore potential competitors.
Market research will be something you will always need to be doing because it provides critical information about your market and your business landscape. It can tell you how your company is perceived by target customers and clients you want to reach. It can help you understand how to connect with them, show how you stack up against the competition, and inform how you plan your next steps.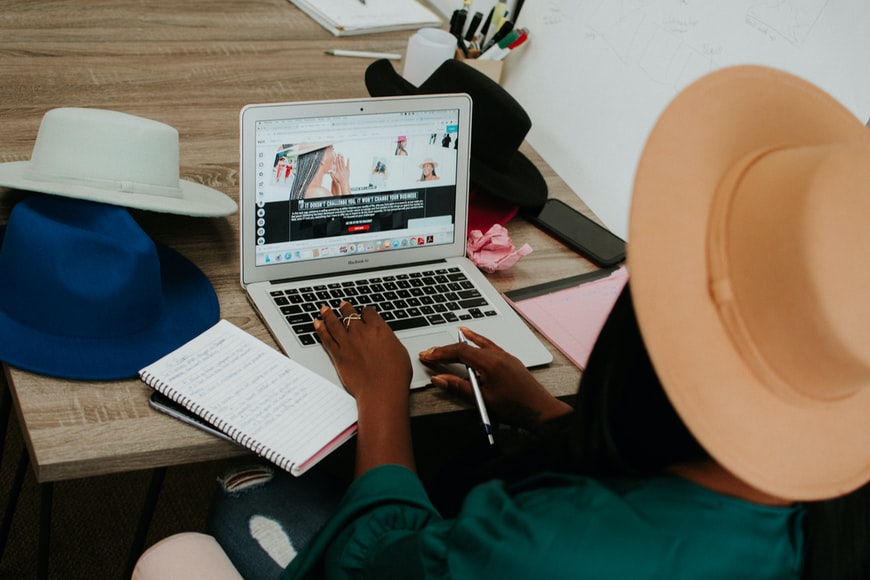 5. Write your business plan
A business plan is an essential document for a business of any size. The purpose of a business plan is to help articulate a strategy for starting your business. They provide insight on steps to be taken, resources required for achieving your business goals and a timeline of anticipated results. It helps you to get an idea of your strategic goals, financials, market research, and potential obstacles.
Our guide on how to write an effective business plan has a more complete overview of writing your plan. if you need some key tips here are 8 tips you need to know about business plans.
6. Fund your business
Now on to the fun part…funding. How much money do you need to start a business? Well, it can vary depending on what your businesses product or service is. If you are starting small you might not need much initial investment. But if you've identified several costs in your budget you need to think about how will you fund this.
You can use savings or ask for help with starting up a new business. For example, loans from friends, family, or a bank. You can find a bank that will give you a load (though, you will have to pay it back) or you might be able to find grants for new businesses to help, with a small business grant you don't usually have to pay the money back. It's worth checking for government funding for new businesses.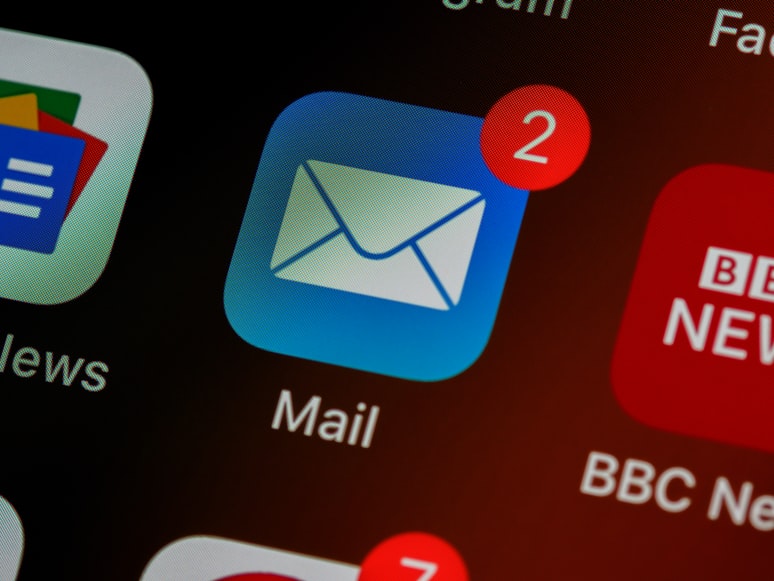 7. Plan your marketing strategy
On to the next fun part! (No, for real this time) Planning your advertising strategy. You need to think about how you're going to attract customers and grow your business. Every business needs a marketing strategy to ensure they're targeting the right people, with relevant content that appeals to them. Here are our top tips:
Create a structured document plan
Build a social media presence
Create content on social media
Create a website with SEO
Send emails and newsletters
Summary
The key to starting a business is to plan! Make sure you follow the steps we mentioned above and take your time, do your research properly and plan. You will be able to start your business and know exactly what your doing.