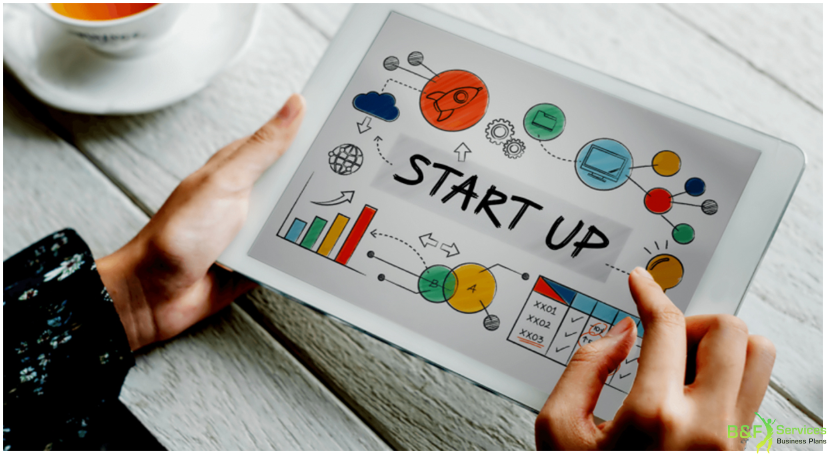 UK New Start-up Visa
The UK government has set its sights on taking advantage of the boom in startups contribution to the UK economy. The latest 2018 data by former Index Ventures partner, Gil Dibner suggests that post Brexit vote has seen a rise in UK number of deals for venture capital investments. Although British startups have attracted the most venture capital in Europe, accounting for $5.7B of VC investment there is room to grow.
History/Statistics
When introduced in 2008, the Tier 1 (Entrepreneur) route replaced provisions offered by a number of distinct business immigration routes, primarily the Innovator and Business Person routes. The UK has long been viewed positively for the business terrain here. Easy access to global consumers and business partners, fewer restrictions on doing business, tax reliefs and access to investment funding and a pool of talented professionals. When assessing entrepreneur applications, Home Office caseworkers must, among other eligibility criteria, assess the viability of each applicant's business plans using the "genuine entrepreneur test." The ONS figures show that there were 983 successful applicants for the Tier 1 Entrepreneur Visa during 2017. Whereas 2012 up to 2016 totaled; 701, 1,166, 1,039, and 1,034, respectively.
The application process for the Tier 1 Visa requirement includes a viable business plan and investment of £200,000 or £50,000 with special endorsement. Other specifications such as Genuine Entrepreneur Test can be challenging for some applicants, especially recent graduates who may without significant business experience, and, consequently, the refusal rate for these applications is high compared to other UK economic migration categories. This has not affected the application rate as the success of this visa route for business owners meant increasing number of refusals. Thus heralding the a new visa for business owners looking to set up in the UK.
New Start-Up Visa
The Home Office announced in June 2018, that it will introduce a new start-up visa category for talented entrepreneurs. In order to obtain this visa, an applicant must have an endorsement from a university or approved business sponsor. This would allow for the validity and verification of a business idea to be determined by business experts. This proposal recommended by the Migration Advisory Committee (MAC) looking to rectify to the high refusal rate (averaging 48%[1],) mainly caused by inconsistent decision making processes and rules which are complicated and can be seen as out of touch with tech business needs .
Although further details regarding this new visa are yet to be specified, VC firms and Accelerators would be playing a big part in acting as approved Business Sponsors. The startup community is excited about the news, and its launch coincides with Tech Nation's (the UK's network for tech founders) first ever fintech programme in Spring 2019.
How We Can Help
Our dedicated Tier 1(Graduate /and) Entrepreneur Visa teams have worked with multiple businesses seeking to set-up in, or expand their services into the UK. Our clients have included jewellery designers, café and restaurant owners, business consultants, IT consultants, investment managers, estate agents, mobile app developers, games developers and much more. Some of these businesses already operated globally before their UK operations, but have also included new ideas developed during graduate study here in the UK. We indeed welcome the goals of the Home Secretary seeking to make the UK. more accessible to foreign startups. In the official announcement, Mr Sajid Javid says "[I] am pleased to announce a new visa for people wanting to start a business in the UK. This will help to ensure we continue to attract the best global talent and maintain the UK's position as a world-leading destination for innovation and entrepreneurs"
Expectations
As with the Graduate Entrepreneur visa, Start Up Visa applicants will first have to be endorsed by an approved body before they can apply to the Home Office for their visa. The list of approved endorsers will include business sponsors and accelerators, as well as universities. It's a more pragmatic approach to ensuring applications and business plans are being considered by qualified parties, and based on the credibility of the individual applicants and their business ideas, rather than arbitrary requirements.
Further Enquiries
For advice and assistance in relation to any Tier 1 Visa application business plan development or information about setting up your Start-up in the UK, contact our team in London on 0203 637 6365 or via our enquiry form.
[1] Tier 1 Entrepreneurs, Review of the Tier 1 Entrepreneur and Graduate Entrepreneur routes
Migration Advisory Committee September 2015 https://assets.publishing.service.gov.uk/government/uploads/system/uploads/attachment_data/file/472236/Report_Tier_1_Entrepreneurs.pdf