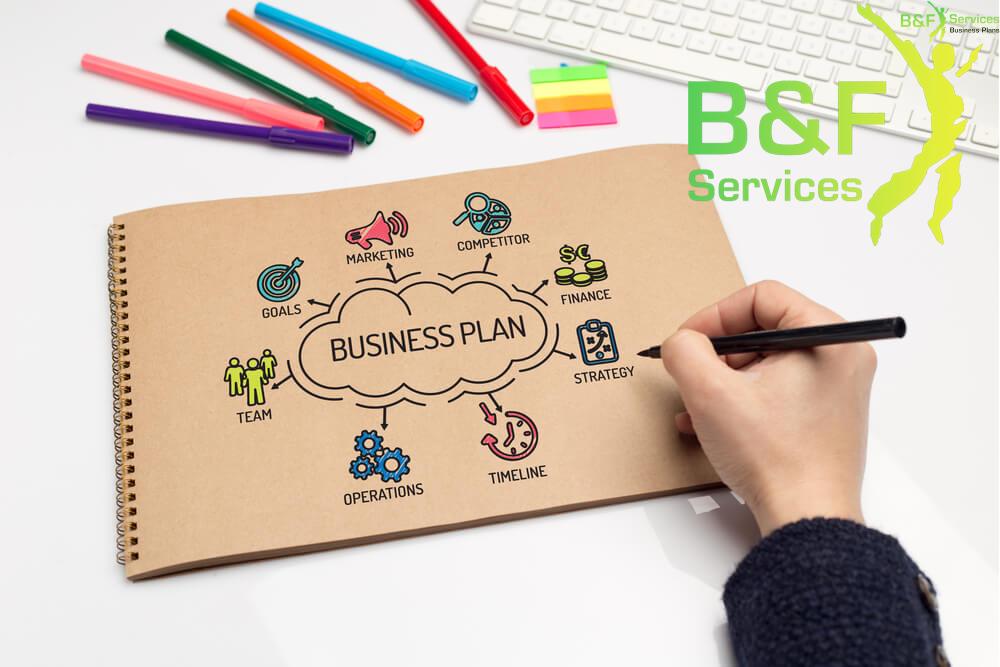 A business without a business plan is nothing. Business plan includes two key terms: Steps and Goals. The steps from starting the business to achieving our goals. The business plan also provides us with the amount of time and money we will need to process. With business plan, you will have a general view over our business.
If you are going to run a start-up or improve your management, follow these 10 key steps to a business plan:
1- Write your business plan through the view of your clients
Every start-up should start through the view of its clients. Why are you starting this business? What's the goal? Is it a safe investment? Thus, when writing a business plan, you must consider our clients and their needs.
For example, if you are planning to raise fund, the potential investor will ask you to give a clear description of the time it takes for them to gain the profit of their investment. Also the investor might want to know about the general potential success of your business. Thus, having a clear business plan can easily make you able of that.
2- Precise market research
Investor will be interested in your business provided they realise that you are dominant enough on the market. Market research is an important factor and many investors are looking for it in the business plan. The business plan is done by the expert market analysts and must include information such as market size, market opportunity, and the plans to take to achieve this market.
3- Competition Understanding
The initial rule in business environment is to understand the competition's nature and foundations. At the end of this level, you should add your understandings and plan about how you are going to compete with the competitors in your business.
4- Attention to details
It is very important to write the business plan briefly yet in details. The details must be in a way that give a clear image of your business. An expert business planner has a great impact on presenting the business plan. Business plan must include exact content, valid forecast, and logical hypothesis. It also should be without any misspelling and in the right format. It is necessary to always have a back-up version of your business plan.
5- Focus on opportunity
If you are looking for investment, you should convince the investors to approve your financial issues instead of investing in a bank or anywhere else. You should also determine the exclusive offer and explain why one should buy from your company.
6- Make sure that your business plan includes all the necessary aspects.
If you are not sure what you should include in your business plan, research about it. Find out anything which causes a business plan writing. At the beginning you might be in need to provide all the details about the company, market, products or services, strategy, accounting, marketing and management team. You should also consider the reader's priorities in different situations. Even if the plan is almost in text, it will be better to use simple colorful charts.
7- Do calculations
Each number in the business plan should necessarily be reviewed. Hence, the costs must be documented and predicts must be conservative and logical. Even if the costs are almost predictable, it is the sell report which determines the success or failure of the company.
If you're not a fan of mathematics, hire someone who can help you with calculation and cash and non-cash drawings. In this format the reader would have a better understanding of the required sell amount to recover the fund you need to achieve your goal. In addition to that, the initial set up costs are high and you need to be ready to justify them.
8- Executive summary
The most important section of a business plan is its executive summary, since it is basically the starting of the plan. It is also a description especially for the investors who do not have the time read and decide about investing on your business.
This part must be at the end of your business planning and include the factor that surprises others. In addition to that, you should have an "elevator statement" which is a general view of the new service or product's main benefits.
9- Analyse
As soon as you completed the business plan, analyse it independently. Choose a person who is not related to the process but has the knowledge to analyse it professionally. The person should have the ability to criticise the plan where it is not operating well or needs to be edited.
10- Run the business plan
In the end, this plan is as a life document which includes all the specific responsibilities, deadlines and dates. Additionally, it should be regularly updated.
Generally, every business is based on the people who decide for the company, as well as those who are responsible for the decisions. A winner business plan shows that the company is completely focused on what it needs to achieve its goals. Thus, it is better to have a professional business plan and make sure that all the sections are completed correctly.
For the Last Time, Check These Factors Again:
-Are the words you have chosen reflecting the profitability and necessity of your plan?
-Have you written how and by which strategies you want to start your plan?
-Have you omitted unnecessary word? Are there any utterances that can be omitted?
-Type the important terms in a bigger size.
-When the business plan is ready, ask for an expert comments.
-You should not show the plan to everyone, because you don't want to give it to your competitors! Talk to the investors about the privacy.
-If your idea can be registered, register it before any action.
Wrong Beliefs about Business Plan
-If any of these wrong beliefs ever came to your mind, ignore them instantly:
-A good business plan should be long term.
-No one can help me in my business plan.
-I don't need other's corrections and comments.
-The business I'm going to start is very small so I don't need a business plan.
-I know what I'm going to do, so I don't need a business plan.
For advice and assistance in relation to discussing the topic covered above or queries concerning an ongoing investment, fundraise, writing a business plan or information about starting or growing your business; please contact our team in London on 0203 637 6365 or via our enquiry form.