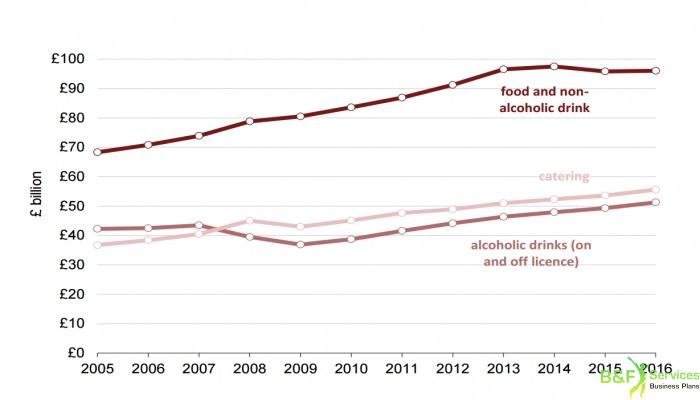 UK Consumer expenditure on food , drink and catering (2016)
Total consumer expenditure on food, drink, and catering has continued to rise, by 2.1% in 2016 to £203 billion. Expenditure on food (including non-alcoholic drinks) increased by 0.3% to £96 billion.
Spend on alcoholic drinks increased by 4.0% and catering increased 3.8%. Spend on food shopping has increased 24% since 2008. In 2016 it accounted for 47% of spend in the sector.
Spend on Catering accounted for 27% of sector spending in 2016 and has increased by 24% since 2007. Spend on all alcoholic drinks accounted for 25% of sector spend in 2016. It has increased by 30% since 2008. Spend reduced between 2007 and 2009, but has increased yearly thereafter.
If you're looking to have your own E-commerce platform, give Smarty Studio a check !