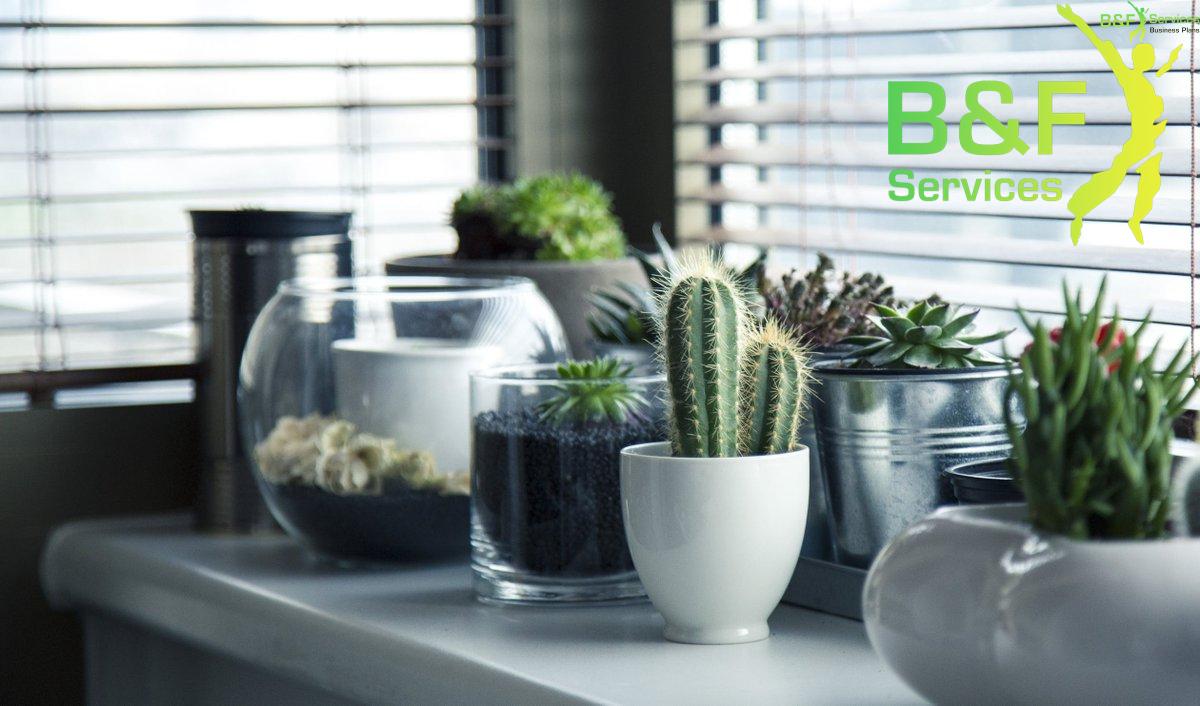 Looking for your next crafty, interiors-based business venture? Read on to see how nothing more than string and leaves will help you make your mark in 2019.
Hitting the vintage vibes whilst satisfying our new desire to bring the outside in, houseplants are an ever-growing trend, and a highly popular way to display leafy lovelies is in a macramé plant hanger.
But, what is macramé?
Macramé literally means 'hand knotted work' – a craft rising in popularity due to how easy it is to master the skill. Doing away with fiddly knitting needles, macramé uses simple knots in cotton rope to create distinctly 70s decorations, accessories and nifty houseplant hangers.
Some big names have picked up on the trend too. Vera Wang uses macramé techniques as an alternative to traditional lace designs in her latest 'White' collection. And Ikea is also ahead of the curve with its 'SOMMAR 2018 Plant pot hanger' coming in at just £4.
Not only is macramé a trendy way to create some Instagram worthy interiors, it's a double-edged sword as far as business opportunities are concerned. Whether you choose to go down the horticultural or crafty line of this up-and-coming trend, there's a wealth of opportunity waiting to be tapped into.
Why macramé and houseplants are a good business idea
Seeing as 36% of adults agree that gardening is one of their favourite pastimes and the UK's flower and indoor plant market is worth £2.2bn, horticulture is definitely a viable business opportunity awash with keen customers.
But, as the population grows and the squeeze for space gets tighter and tighter, a garden is an urban luxury. By 2020 it's estimated that 2.6 million UK homes won't have a garden, a figure that has more than doubled since the late 1990s.
The English country garden's decline is counteracted with our new hunger for houseplants. This is because houseplants allow the growing number of people without a private garden to create their very own living-room Eden.
Succulents, considered a gateway plant as they're pretty low maintenance, have been en vogue for a while now. According to The Economist, young people now have houseplants as a cheaper and lower maintenance alternative to pets, children and the responsibilities of a mortgage. And this new green-fingered generation are looking for something a little more leafy than the humble cactus.
Habitat, established interior design retailer, has highlighted the hanging houseplant trend and cited spider plants, banana palms, swiss cheese plants and calathea plants as the must-have potted wonders to festoon walls, tabletops and shelves in 2019.
But, once all available surfaces in a one-bed gardenless flat are carpeted with shrubs, what is the millennial plant-parent to do? Hang more plants from the ceiling of course! Using (as is the millennial's way) the latest must-have trend: a macramé houseplant hanger.
These days, it's trendy to be ethical and a distinctly global lean toward handmade and sustainable products is emerging. According to Mintel, "In China, 58% of 20-49 year olds are willing to pay more for ethical brands." And an international rethink of single-use plastic "is driving consumers to review their own behaviours to prevent plastic pollution".
A last-enjoyed 70s pastime, macramé's use of natural fibres and rustic houseplant-hanging design quenches a millennial thirst for wholesome, calming interiors. Mindful interior spaces are highly popular as we're keen to balance screen-time with green-time. (Not to mention the fact that a cute macramé/houseplant set-up looks great on 'the gram'.)
As #macrame has a whopping 1.7m Instagram posts, #houseplants 1.3m and #macrameplanthanger over 102,000 posts, it's safe to say that there's a lot of hype building around houseplants and macramé.
This growing craze is one budding business entrepreneurs should dig right into.
Macramé and houseplant business opportunities
As "the world's biggest [marketable] producer of plant life" (The Economist), Holland is a great place to start looking for some plant-based start-up ideas. Quirky and design-based horticulture businesses are springing up all over the Netherlands.
Already tapping into the trend are businesses like Plant-e, developing the first 'living lamp' and Pikaplant – the creators of the Ecosphere Jar. From self-watering plant trays to using a pot-plant to generate electricity, houseplant start-ups are shooting up all over Holland.
In the UK, personalised-plant service Patch is targeting urban millennials. With the majority of its 15,000 customers being 25-35 year-olds living in London, they are exploring otherwise uncharted consumer waters.
Whilst garden centres target a suburban, more mature audience, new businesses like Patch are recognising a millennial, urban greed for green. Patch deliver, give plant-care advice and even bring plants into workspaces – a trendy start-up helping other offices look just as cool.
The States, on the other hand, are really embracing the macramé trend – with Emily Katz, founder of Modern Macramé, leading the way. Based in Oregon, Katz runs macramé workshops from her personal studio, helping others to learn and engage with the craft.
With an Instagram following of over 130,000, Katz's humble business ambition is to "teach, inspire, collaborate and provide the best macramé materials" to others, a wholesome outlook that has allowed her business to flourish.
Similar UK businesses include Knots & Shots, which runs macramé workshops in Bristol as well as selling macramé accessories and homewares. Whilst Sheffield-based MoonKo is a self-proclaimed "house plant specialist" running sell-out macramé workshops and dealing in botanics, ceramics and alchemy.
Expenditure on nightclubs is down by 17% as more alternative night-time activities, like immersive cinema or indoor street food markets, become more and more popular. This reveals an open opportunity to create an alternative evening pastime for the reformed clubbers of the millennial generation.
People are far more likely to opt for a practical, activity-based way to socialise and, according to Mintel, the UK leisure industry is in a state of continued growth and is set to reach £38.6 billion by 2022. So there's no time like the present to set up your own activity-based social service.
The marked rise in craft-based activity cafes, matched with the fall in club culture, shows that people are keen to learn a skill and socialise simultaneously. A business opportunity here would be running evening craft classes, hosting 'craft and chat' sessions or creating starter sets for people looking to run their own craft-based club (similar to the coffee morning kits Macmillan send out).
Crafters such as Isabella Strambio are passing on generations of skill in popular macramé plant hanger workshops. Running fully-booked sessions in both London and Hampshire, Strambio combines her art, and the nation's new-found desire to socialise somewhere other than the pub, to forge a flourishing business opportunity.
Other ideas along the same lines include setting up a macramé party service. A group of people gather in one house and you go along to 'show them the ropes' of macramé, giving you the opportunity to share your craft and possibly sell some personal creations.
Or, if you're a gifted macramé crafter, why not set up an Etsy store to sell your macramé marvels? With a simple hanger taking approximately 30-40 minutes to make, in just a few days you could have enough stock to get your business rolling.
Other macramé or house plant avenues to explore include:
Creating a subscription service that provides a new macramé pattern or pot-plant every month for the perfect macramé houseplant heaven
Providing a personalised macramé service (i.e. taking commissions for bespoke work)
Or, as companies are ever more concerned for the wellbeing of their staff: a business that transforms offices into plant-friendly green environments to promote a calm cognitive atmosphere would be a viable option
For advice and assistance in relation to discussing the topic covered above or queries concerning an ongoing investment, fundraise, writing a business plan or information about starting or growing your business; please contact our team in London on 0203 637 6365 or via our enquiry form.