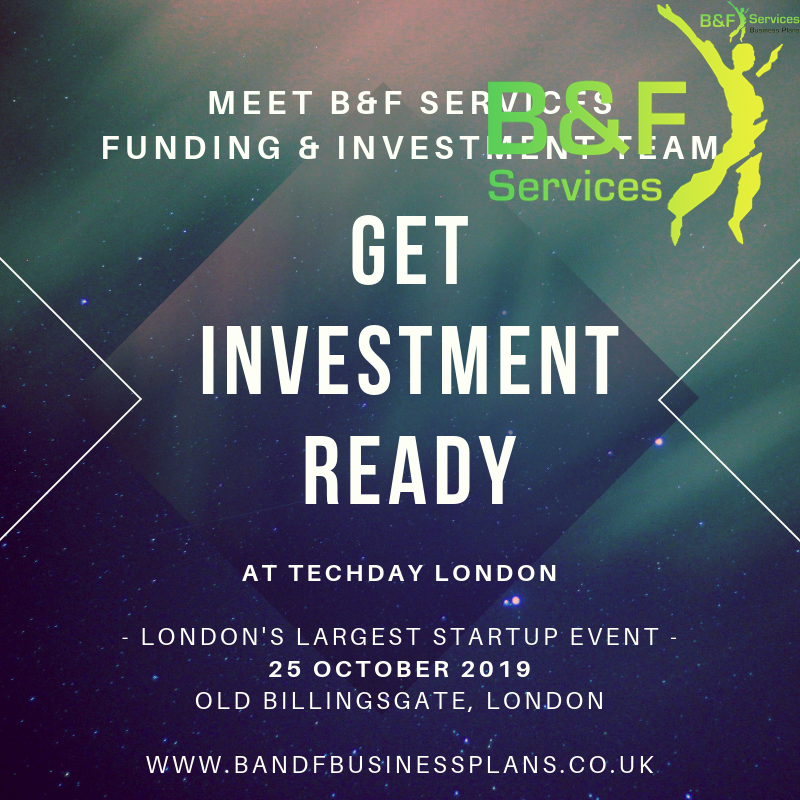 This guide will give a break down on the key thing's investors look for in start-ups, the best and easy way to getting your business ideas seen and heard, as well as how investing can help your business, along with the top 6 things to help get you started.  Investment can sound like a scary thing to start getting into, but it is seen as an effective way for many to start making more money to put away for yours and your family's future, as well as helping businesses grow. Investopedia describes investing as "The act of committing money or capital to an endeavour (a business, project, real estate, etc) with the expectation of obligating additional income or profit." Investing is essentially a gamble, there is a risk that comes with it as it differs from the security guarantee that you get with banks when opening a savings account, whereas with investing, you are in essence going in 'blind,' as you never know which way it could go. One of the main reasons being, that it depends on the market and the economic situation, however, despite this, there is much more to investing, as by getting involved you are essentially helping others get out there and grow within the ever-competitive markets.
Why not check out our free downloadable Pitch Deck template and start getting down all your business ideas, on the go and ready to hand out to your potential investors!
What is investing?
Investing may still seem like a fairly new thing to have hit the market, especially with the boom of Bitcoin and Cryptocurrencies today. However, the history of investing actually goes a lot further back than this, dating to around the 16th century.  Investing is a pretty straightforward thing to do, it gets to the point and does exactly what it says on the tin, for example, if you are buying stocks in more than one company, then it is because you have the aim of making a profit! Economically, investing and saving is entirely different, where saving is putting aside money for future and emergencies, with the ability to access it whenever, while, investing is putting money into stocks, shares and bonds, whether this is a product or company, with the expectation of making a higher gain in return. The key thing to remember is that investments should be long-term – the longer the term, the higher the return, this is known as an investment period. The return and risk of investing are the main factors in making that final decision. According to Martin Lewis, from Moneysavingexpert.com when buying shares in a company or business its price can be determined on any day, as Martin mentions: '…if City buyers think a firm will struggle, its price will fall. Or if a company doubles its growth in a year and prospects look rosy, then its price will likely rise.'
Investing, all depends on the current situation of the market and company or business. Despite this, there can be some positives, as the higher increase in risk an investor is willing to take, the higher the potential of them receiving an increased return. There is a higher chance of a risk if there is a deficiency in return. It is essential for all start-ups and investors to know what the risk and returns could be before immediately jumping in whether it is in a small or medium business, or stocks and shares. It.
SME's and what investors look for
A majority of start-ups need some financing to help get them off the ground, an injection of capital is needed to help get them over those first few hurdles, but sometimes starting-up is not always that easy, as many faces a lot more competition. Small and medium entrepreneurs will always continue to be vital to the health and stability of the economy and nation, providing the contributing to the build of the largest portion of the employment base, especially in the UK. A clear and detailed business plan is key, not only does it help you outline your targets and goals, but it should be informative to those interested in becoming part of your new business venture. Your business should embody your comprehensive business plans and be clear to investors what type of financial planning it is you require.
Companies that can grow quickly in the market are the ones that will stand out to investors, sometimes aiming high is a good way to show potential investors that your start-up is making an impression on the market's growth.
Private UK based investors tend to look for taking advantage of the government's tax relief scheme and are always on the look-out for start-ups that would serve as a lucrative opportunity in getting returns, as well as the tax break. Despite this, there will always be the challenge for small-medium entrepreneurs to fight off the perception of local commercial banks and their funding options.
Here are the Top 6 Things Investors look for:
Pitch Deck
A useful tip to get your business ideas out there to potential investors is to use a Pitch Deck. What is it? A pitch deck is a short presentation, used to provide your audience with a quick overview on your business, it is a great way to present your visions to investors, customers and partners in a quick, yet detailed format. A standard pitch deck should contain the key parts of your business plan and should be between 1 and 10 pages long. Think of it as a sales pitch, it is a great way to get all your key points out there and really grab the attention of your key target audience.
An Idea
Originality is something the business world is massively missing out on today, with very few ideas fairing as unique. What investors will be looking for is something that makes YOU different from others. Sure, there's loads of coffee shops and hairdressers out there, etc. but what can your business do that still fits in line with the industry sector you're wishing to be in, but with a twist – this could be anything from the décor, the services you provide or the products you are creating. Take something old and find a way to make it new and exciting!
Be Clear
Investors will want to know specifically why they should be investing in you and not your competitor. Any potential investor to your business, whether they've been in it for a long time or are brand new to this will not need to know random figures, be precise. Do your research on what the market is actually worth and how you aim to bring up sales even higher with your branding, this will really catch any potential investors eye, as it shows that you have done your research.
Show your worth
There is nothing less engaging than an entrepreneur who feels that now they have their own business can choose when and when not to work. If you are going into it, then you need to go all in! There is no such thing as being 'part-time' in this sector. Not only do you have to be committed to your work, but also your idea. Treat it like one of your own, if an investor really sees how passionate you are about something then they are more likely to show an interest and ask questions.
Be realistic
Be realistic in your visions for your business and where you hope to see it in say 5- or 10-years' time. It is not all about the money – this should be something you are deeply passionate about and love, wanting to share it with others! Although unicorns are a 'rare' magical creature, you as an entrepreneur need to think like one! What makes you a unicorn, a rarity? Make it clear to your investors what the pitfalls could be, honesty really is the best policy in this – no one will want to invest time and money into something where the potential is low if there are a lot of major issues to overcome.
Value
Make sure that your ideas can work and have the potential for investment. There is nothing worse than over pushing an idea and seeing it fail – remember too high and it could get silly, the key is to take baby steps with it and ease yourself in. You must walk before you can run. Ensure that any potential investors are in line with your business goals, these are the things that will guarantee you to grab the attention of potential investors.
There are many business consultancy agencies like B&F Services, who works towards helping small and medium businesses through their business ventures, seeing it through from start to finish, with one of their main goals being to make sure that each and every client working with them is investment ready and being sure to provide them with several options and finding the right funding for them and their business. Having watched over the process and raised raise over £55 million in the last 13 years, through successful business planning and securing financing in a range of industries, including; property, tech, hotels, health & beauty and fashion for small and medium businesses.
You can even make your Pitch Deck using your mobile phone! (Android/IOS)
If you have been trying to find the right funding for your business and need just a little push in the right direction, then why not contact B&F Services to get your free consultancy on info@bandfbusinessplans.co.uk or at www.bandfbusinessplans.co.uk