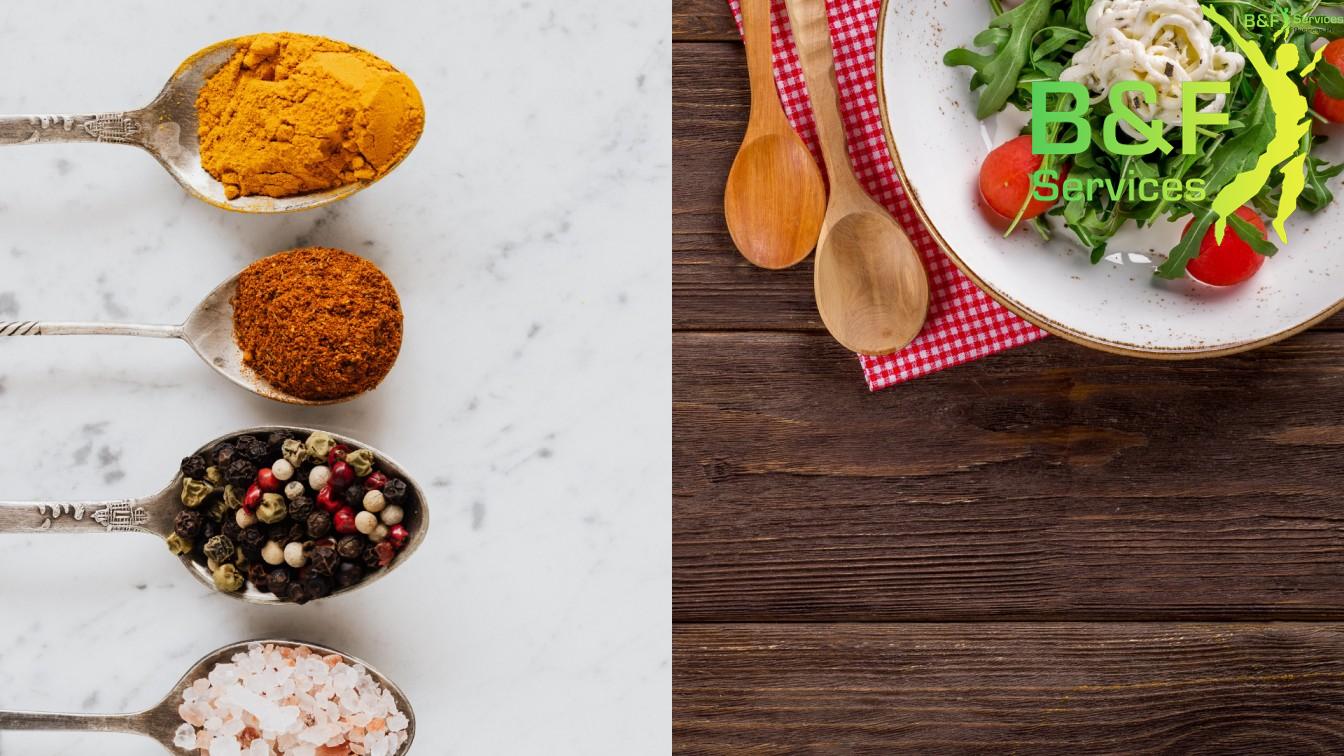 A Comprehensive Guide in How to Start a Restaurant in the UK
Creating delicious, innovative and maybe even revolutionary meals for your friends and family could have been your first step to embarking on this journey of being a restaurant owner. Or, the prospects of stepping into an extremely profitable industry could have sparked the idea of opening your restaurant. Whatever your motivation is to start a restaurant in the UK, it goes without saying even the most talented chefs or ambitious entrepreneurs will have multiple battles when becoming restaurant owners. There are many components to consider like what is going to make your restaurant different from the thousands already running so it is paramount you spend time creating something unique. While your dishes will be the heart of your restaurant, a good theme is if not equally important, maybe even more important than the food you plan on serving. A concept is just one of many factors you'll need to consider before opening a restaurant. As you read further on, I'll be able to outline exactly how to start a restaurant in the UK, so please continue reading if you'd like a comprehensive but quick break on exactly how to do this.
Create Concept and Brand for Your Restaurant
Firstly like I mentioned earlier, you'll need to have something that sets you apart from the thousands of restaurants that are available for people to dine in. One way of doing this is by creating a unique concept and clear brand image for your restaurant. When creating a concept for your restaurant it's important to think of the type of restaurant you want to open, the style of cuisine you'll serve, what makes your dining experiences personal to you and your restaurant and also how the interior design aligns with your concept. This part of the planning process should be exciting for you and I'm sure you'll have more than a handful of ideas already in mind to start mapping out. Your restaurant brand should be specific and should be able to communicate your mission and identity to potential visitors. And, the restaurant name, logo, menu design and merchandise should also be aspects that represent the brand and contribute to a cohesive image for your brand. Once you've decided on a concept for your restaurant it will make it much easier to have a clear direction when advertising your restaurant which again should match your brand concept. This is something you should think about as it will be what makes your restaurant yours for example McDonald's red theme colour, bright restaurant interior and large yellow arches make it unique to Burger King even though they are both fast-food restaurants that sell very similar things. In addition, consider location when finalising your concept and image, consider how different demographics need to be marketed to and how your restaurant will be appealing to the demographics in different areas.
Design Menu
You might have guessed this would be the next logical step to make and you're right, creating a menu is an essential step before opening a restaurant. When building a menu, you should consider many things such as whether the food is enjoyable and inclusive. When deciding, remember that whatever is on your menu will have an impact on how much money you spend, what staff you'll need to hire, what certain equipment you'll need and how long your service time will be. Again, considering the demographic is important too when designing your menu. If you want to open an inexpensive fast-food restaurant your area should be in an area full of students and younger people. By the same token if you want to open an upscale restaurant that has a posh dining experience you might want your restaurant location to be in a middle class and wealthy area.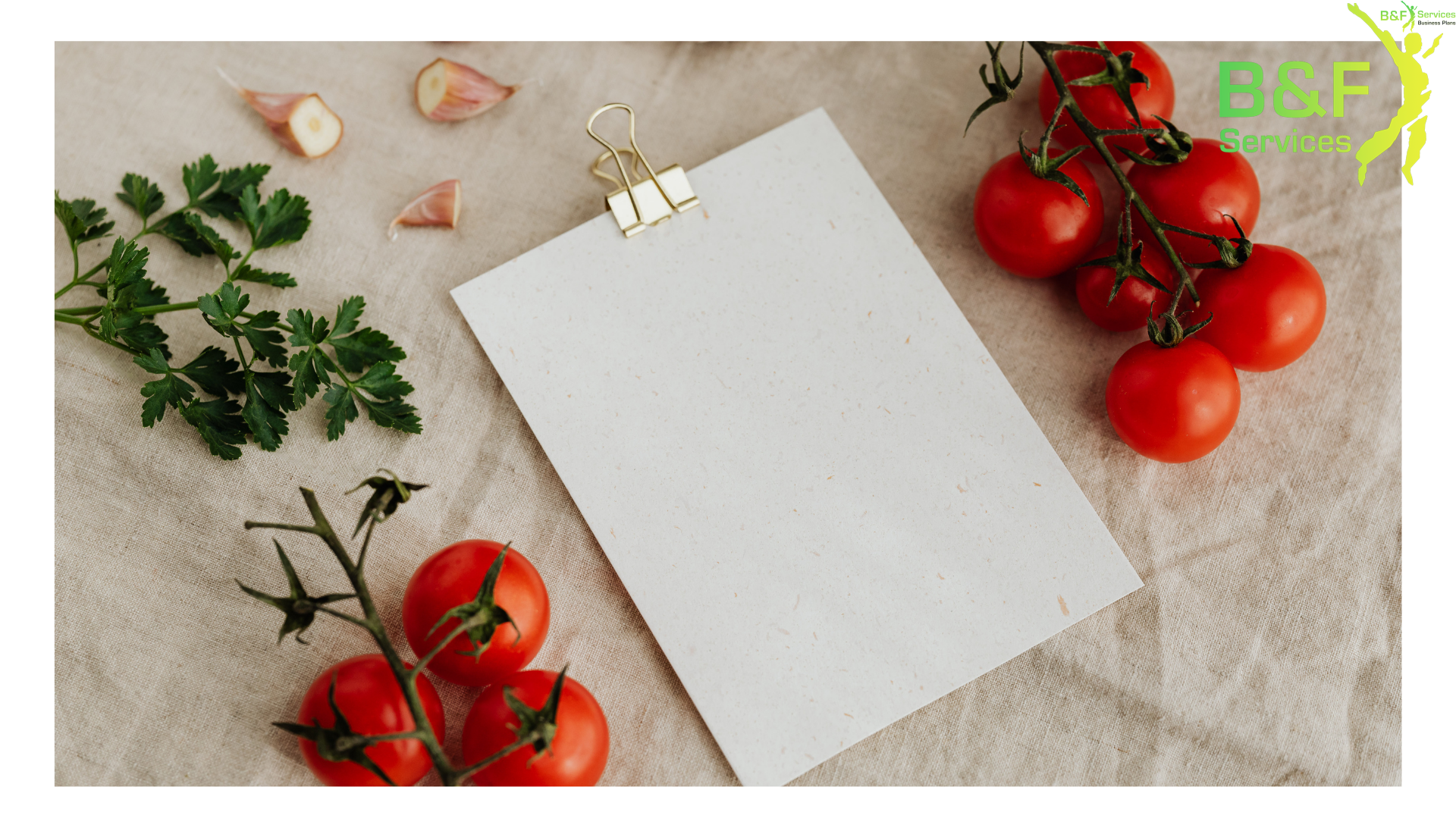 Choose a Location
Where you choose the location of your restaurant to be is a tremendously important feature when it comes to opening it. The wrong location could seriously make or break your restaurant. So, there are a couple of important factors to consider when making this decision. Firstly, the demographics, the location should match the style of food and ambience of your restaurant. Secondly, you should consider the visible and easily accessible will your restaurant be, does the location receive plenty of vehicle and foot traffic which could bring you more customers or is it in an isolated area. You should also consider parking space and will customers be able to easily access this space. Another factor you must take into consideration when deciding on a location is the local competition, you should analyse which restaurants are doing well in the area, is there a space for a restaurant like yours or is it already oversaturated with similar eateries. Finally, take into consideration labor costs. If you're living in an area with a higher cost of living remember you'll have to offer a wage high enough to attract qualified workers and this would be important for How to Start a Restaurant in the UK
Start a Restaurant in the UK : Write a Business Plan
Writing a business plan for your restaurant will help you outline everything we've discussed, all the finances included with starting a restaurant, competitor analysis and so much more and most importantly a marketing strategy. A business plan will help you organize your marketing strategy as well as help you with pitching for funding if you'd like to acquire funding from investors. It is of paramount importance that the marketing strategy within the business plan outlines how you will reach your potential customers and create a buzz for your restaurant.
Permits and Licenses
To start a new restaurant will mean that you'll be able to explore interior decoration, food design and so much more but before you can immerse yourself in the creative side there are a handful of local permits and licenses, you'll need to have first. This means that before you open, we suggest being in contact with legal counsel to guide you so you know exactly what steps to take. Many of the licenses you have to acquire include a business license which all restaurants require, an employee identification number, a food service license, a liquor license and a music license if you want to play copyrighted music in your restaurant. Many of these licenses take a long time and can be costly so we suggest you make this a priority and start applying for them in ample time before you think about setting an opening date.
Design your restaurant setup
When designing your restaurant set up, you'll need to consider these two components, the layout of the restaurant floor where customers will dine and place their orders and the back of the house, which includes spaces like the kitchen, staff room and storage etc. When creating the layout, you might want to collaborate with someone with custom design expertise as there are many things to keep in mind for example;
Seating Capacity: Some regulations outline how many people are allowed to be seated in a restaurant's dining area. To break these regulations, your layout is for a square footage per customer, this will vary depending on the space you've decided to rent out.
Furniture and decoration: Your furniture should not only be practical and comfortable for guests at your establishment but they should also ad hire with your restaurant's theme. The furniture and decoration will create a particular ambience and feel which will translate to the customers dining experience and help determine whether or not they eat at your restaurant again.
Cleanability: Your tables, chair, flooring etc should be easily cleanable and also harder to stain. So when picking out furniture remember you want your restaurant to stay in a good condition so pick out furniture like wood floorings and tables and chairs that are easy to clean. I'm sure you can agree food can be very messy.
Here are some considerations to take in when designing your kitchen layout:
Service – The service area should be right next to the kitchen. This will help workflow and decrease the risk of a lot of stressful situations because prepared meals will be served quickly.
Dry and Cold Storage – These two areas should be close together so that shipments can be put away promptly.
A large food preparation space – This space should be spacious so that your staff will be able to perform efficiently. This space will be the heart of your restaurant running so take great consideration of what this space looks like.
Hire staff
The first group of staff you hire are integral to how your restaurant will run, it will set the standard, if you hire the wrong set of staff member your restaurant's reputation could have a permanent stain by the same token hiring the right people could give your restaurant an excellent reputation which will increase profits in the long run. When hiring staff you'll need to put them through training programs, offer employee benefits, incentives like staff discounts and offer them a work-life balance so they can work at optimum level.
If you want to hire staff you need to make a list of positions to fill and divide the number of staff you'll need to cover each task and for how many hours. Your staff requirements will vary based on the number of hours your restaurant opens for and how many shifts you want to run for each day for the front and back of the house.
Market your restaurant
Once all your hard work is done, there will come a time to publicize your restaurant opening to the world. Our current climate makes it a lot easier to market yourself as there are many social channels to go through such as Instagram, TikTok, Facebook and Twitter. Utilizing social media platforms to market your restaurant is essential if your target demographic are young people as they spend the most time on these platforms.  There are many strategies to market your restaurant, you can also go through traditional marketing channels such as newspaper adverts, handing out promotional flyers or hosting a discounted cocktail hour or buffet. If you would like further assistance in creating a marketing strategy you can get in contact with us and we can assist you with that.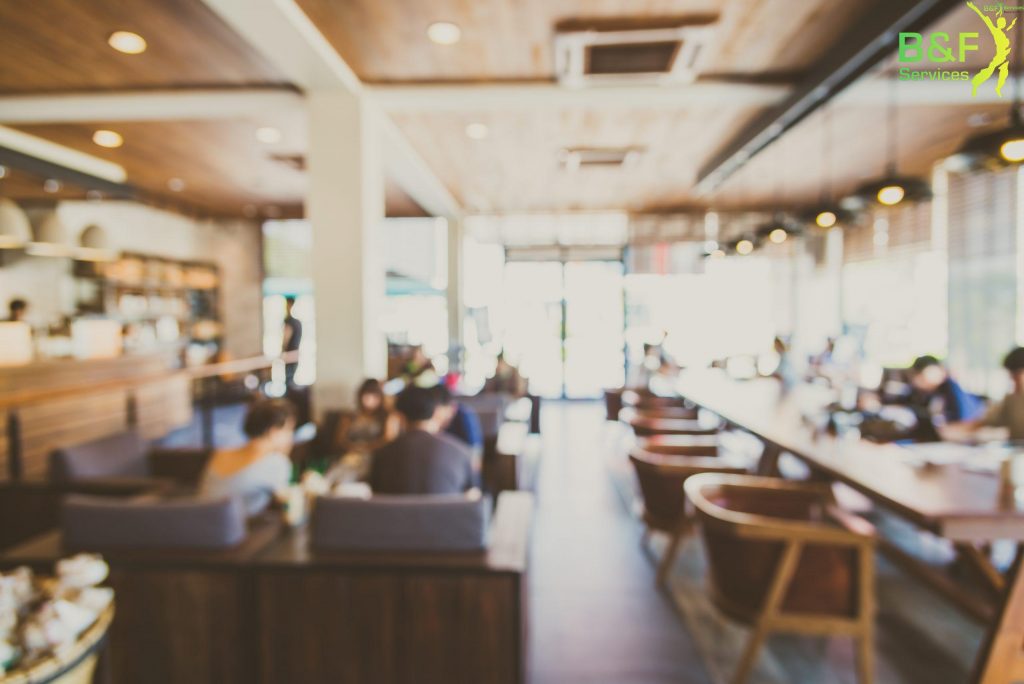 The restaurant industry is an exciting and profitable industry to delve into but without a clear plan, you can find yourself worse off than you began. You must have a solid plan and strategy with little expectations, especially in your restaurant's early stages. I hope this article has given you a small insight into how to start a restaurant in the UK. If you would like to find out how to create a restaurant business plan, marketing strategy or anything else mentioned in this article please get in contact with us at B&F services so we can help.