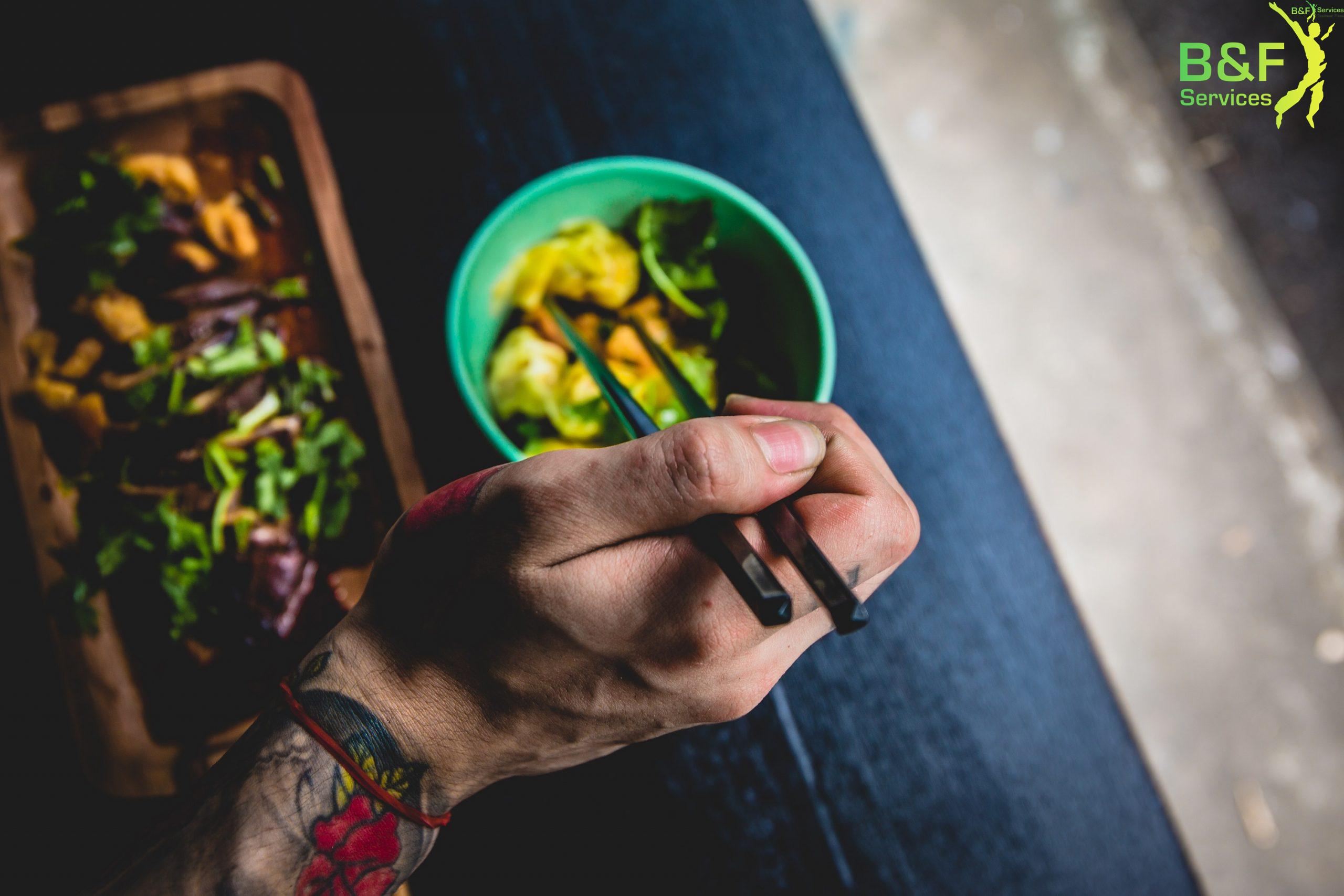 With research suggesting that around 95% of all adults eat out and 31% of adults eating out once or more per week, it is clear to see that this is a market of immense volume. This further suggesting that the potential market for oriental food is also one of the vast possibilities. The Bar chart below illustrates the varying popularity of various Pan-Asian cuisines, Chinese clearly being that of highest popularity with 87% of surveyed respondents liking this.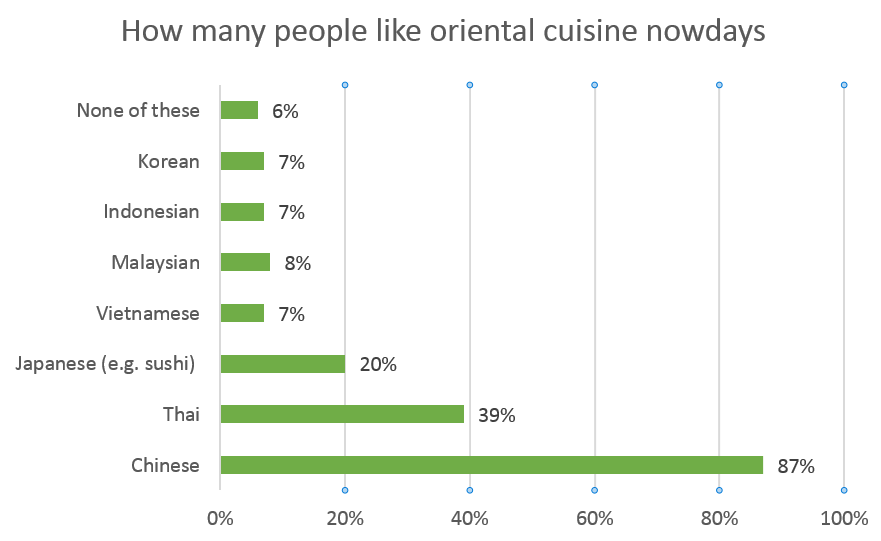 Though it can be seen that Chinese is clearly most popular in terms of likability, Japanese come in 3rd with 20% respondents liking this type of cuisine. This is a type of cuisine that is becoming ever more popular within the UK restaurant scene. This can be illustrated via the bar chart below that exemplifies that since 2010 the size of the Japanese restaurant industry has increased by 67%. This being over three times the growth over the 'most popular' oriental cuisine, being Chinese.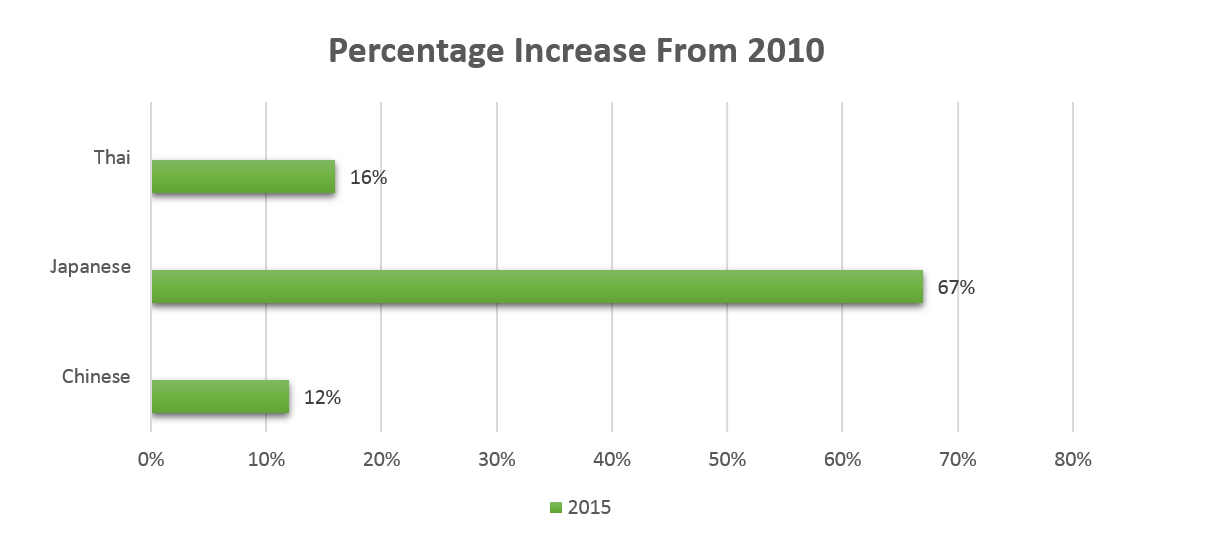 Within the sector of Japanese cuisine, it has been found that 68% of surveyed respondents suggested that when choosing to eat this type of food, they would do so in a restaurant, compared to the 75% of which said they would eat Chinese as a takeaway. It was a further trend that many people that eat Japanese food do not attempt to cook this from fresh at home, and only 17% of respondents admitted to doing so. This figure is a lot less than that of various other cuisine's, this being down to the complicated nature if Japanese foods, sushi especially. This provided a great opportunity for the Japanese food industry as Japanese restaurants are necessary in order for people to access such foods.