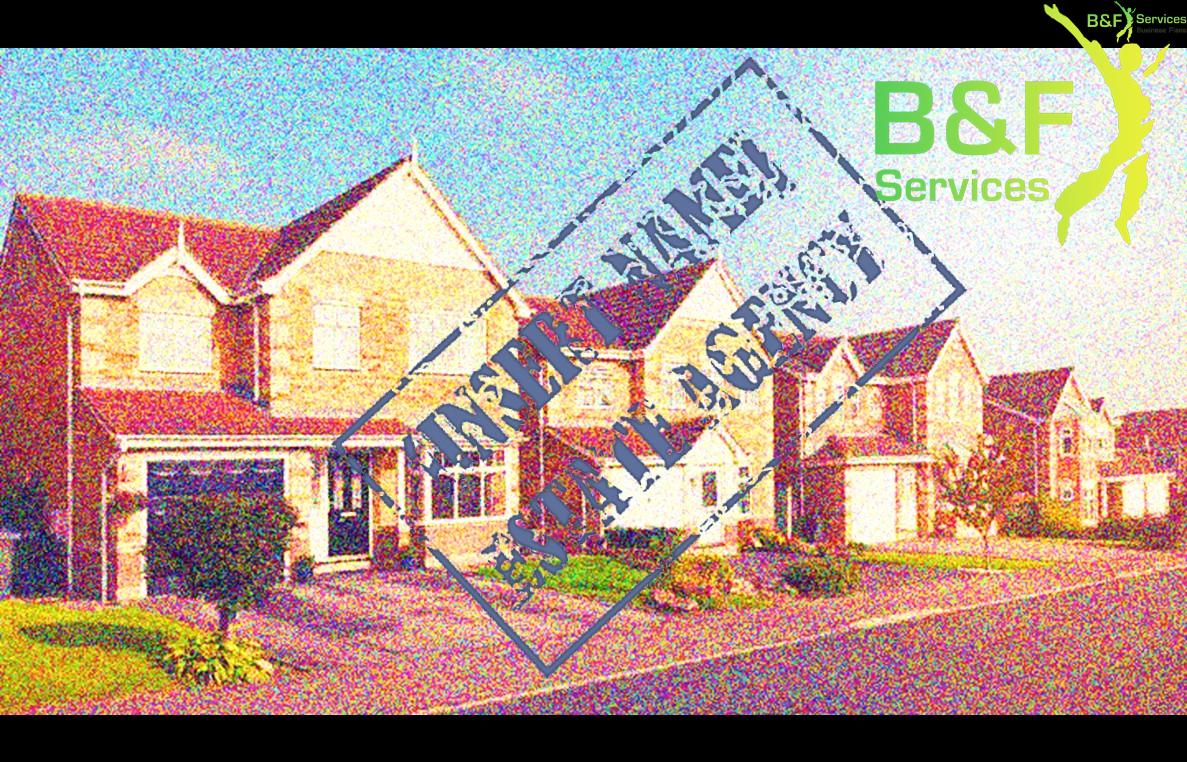 Like most businesses, starting your own estate agency will require a lot of gut, strategic planning and strong marketing, not to mention the financial commitment. According to Trinity Mirror, there were 6,547 businesses registered as estate agencies in the UK according to Companies House records in 2015. As expected, London has the most with 66.5 estate agencies for every 100,000 residents. While the rest of the country has 25.6 for every 100,000 residents. IBISWorld estimates that in the UK, revenue in the estate agency industry will grow at compound annual rate of 1% over the five years through 2018-19 to reach £11.1 billion.
Most people use the services of an estate agency to buy, rent or sell their private or commercial properties. There are various ways to set up your own estate agency whether as a sole trader, an online agent, a franchisee or a brick and mortar business. These options indeed will be determined by the financial capacity of the owner, your target market, location and strategy among others. Some estimates suggest an 87% failure rate for the industry after 5 years, however, this should be no deterrent if you have your plan and implementation steps ready. Let us consider some of these steps:
Strategic Planning
Have you written out a business plan that specifies your company details? What do you know about the industry? What are the key factors that influence success and failure? What is your marketing strategy, which regions are you planning to serve, when do you want to start? How much money do you want to make from this venture? What do you know about the market? Who are your competitors? What is the current position of supply and demand, and how will that change in the future? Do you have business partners and potential investors? How much capital do you need to raise and what kind of business are you looking to set up in terms of operation? These are just a few points that should stimulate a thorough process for planning your estate agency business.
Depending on your experience before now, it would be a good point to note that running a business requires thorough knowledge of management, finance and accounting, good communication skills and access to current market information. Your previous job role where relevant, would play a huge part in preparing you for professional interaction with third parties as well as dealing with staff and colleagues.
Raising Investments
Have you been able to present your idea to interested investors and what are their terms? Most small businesses with a viable plan and execution should allow up to three months for a loan or investment to clear. This time factor should be integrated into your business plan to minimalise losses. Once the finances have been approved, you must stay as close to your financial projections as much as possible. There are hidden costs associated with raising finance and must be dealt with in advance and head on.
Building your Brand
As you would expect, the initial responsibilities of generating leads, contacting third parties such as Landlords, Surveyors, Mortgage Providers, Conveyancers, Technicians and more; administration; marketing and every other detail would fall squarely on you. Therefore, it would be very important to know how best to develop a strong brand. Work with professionals to build a solid brand image, including a website, marketing materials and promotional documents. Already existing relationships in the industry can be harnessed for a quicker market proliferation, otherwise attending tradeshows, joining associations and groups, as well as implementing a strong Search Engine Optimisation (SEO) approach would work wonders for developing your brand.
Prolific use of targeted social media, telling a robust story, having remarkable customer service, transparency and niche focus can help isolate your estate agency as the go-to brand for prospective customers.
Running Your Business
The use of a CRM platform to manage clients, appointments, reminders, calendars, viewings etc is key in ensuring a seamless customer experience. The constant communication required for clients get what they want means you must be a 'people person', someone who is able to understand and meet the needs of clients, while communicating this to them.
Online platforms like Zoopla and Rightmove would be essential tools to assess the level of live activity in your area. The conception of estate agencies charging huge fees for little work means you would be working in an environment where you must win friends and validate your work by constantly being ahead of the curve and having a quick response ratio. Several apps are available that offer useful support services for the work of an estate agency to bring freshness to your work and eliminate the traditional and slow reputation of the industry.
Furthermore, try to align your business plan with the actual day to day running of your business and keep your finances in check. The average time for closing sales can be up to six months so have a good follow-up system and make your conversion rate as important as your new leads generation rate. When prospective customers use a competitor instead, try to find out what the reason was and keep up with these prospects regardless. This way you build a reputation and other soft aspects of your brand.
Hiring the right team and getting expert partners would make a substantial difference to your business.
Challenges
The first and most obvious draw-back is the time it would take to get your business up and going. Alert: This is not a 9 – 5 endeavour. The number one reason for starting a small business is to be your own boss, which means you cannot expect to be laid back. Most of your competitors will be open in the evenings and weekends so you have to do the same to compete. The fact is people want a valuation in the evening or weekend because they are free then, so you must be available to provide this. Similarly, managing cashflow can be difficult as the return on investment into marketing promotions and when closing a sale can take up to 6 months sometimes to clear. This makes it incredibly hard to keep the shutters up. Finally, competition can be tough as you need to be able to break into a market with already existing providers who may be more experienced than you.
The traditional estate agency market is being rocked as more regulations make renting and buying more accessible to the end user and therefore cutting out third parties. The industry is getting more competitive and the financial barrier to entry is increasing. The cost of setting up an independent agency on your own is quite high as you would require a centrally located office and a suite of avenues to advertise the properties on your books both online and offline.
So if you are still keen, be very critical and plan carefully before venturing out to start an estate agency. If you can afford to work in an existing business first to gain the requisite skillset and build a network, then opt to do so. This would be useful for your own set-up. Starting from home will also help you learn the market before any significant investment is made into the business to mitigate unnecessary losses.
For any advice and assistance in relation to starting your own estate agency business as mentioned above; or enquiries about writing any business plan or information about starting or growing any business then please contact our team in London on 0203 637 6365 or via our enquiry form.