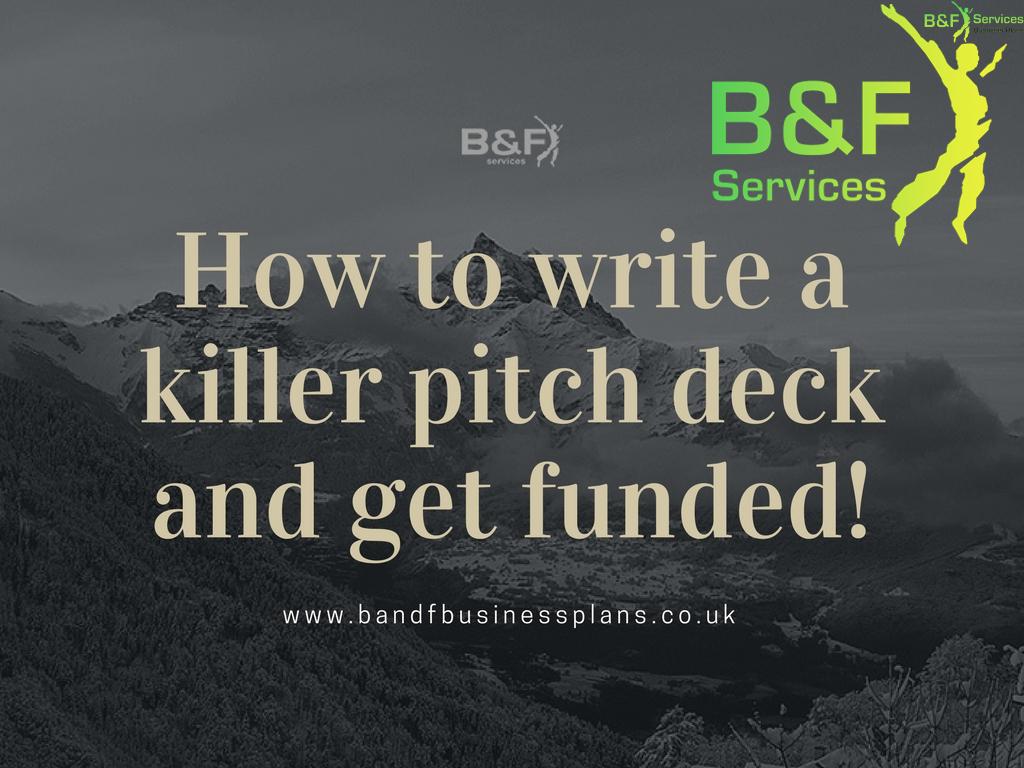 A pitch deck is a series of words and images that illustrate a venture's story and business model. Entrepreneurs have used them to raise money, recruit employees, and close customers, partners, and suppliers. They represent everything that is valuable about the startup—the vision, the team behind that vision, the core elements of its business model, and the insights into the customer that the venture plans to take advantage of and the industry that the venture hopes to disrupt.
There are two kinds of pitch decks
Presentation deck: A visual to assist your oral presentation in an investor meeting.
Reading deck: A more thorough and detailed deck that can be read and understood without you there.
The Building Blocks of a Pitch Deck
The building blocks of a pitch deck are the slides. Each slide highlights a different aspect of the venture and furthers the plot of the pitch. These are the essential ten (not including your cover page):
Overview: The company overview is your " elevator pitch"—the fifteen-second version of your deck. It gives your audience a small taste of what your company does but leaves them hungry for more.
Opportunity: The opportunity slide describes your industry, and how your business will work within it.
Problem: Entrepreneurship, at its core, is about solving problems. The bigger the problem, the better. In your problem slide, describe the problem you are solving and how and why that problem is painful. Bear in mind that People don't empathize with big, general problems; they empathize with the struggles of specific people with names and faces.
Solution: Now, it is time to pull out all the stops. Show them your magic, your one-of-a-kind solution to the problem. You want the investors to marvel at it.
Traction: The goal of this slide is to demonstrate that each of your assumptions about the venture is proving true and you are making significant progress. The most common way to show traction is through growing sales or users, but you can also focus on other key metrics you have identified. Traction helps convince an investor that the idea is going to be a success no matter what.
Customer or Market: in this slide, you demonstrate how well you know your customers and the market they represent. Describe where they live, what they like to do, and how much they would be willing to spend.
Competition: Every venture has competition. List competitors and describe how each competes in the market. Then, show what differentiates you from competitors and what advantage you have over them. Many founders find it helpful to create a map of the competitive landscape, using important aspects of the product.
Business Model: Don't worry; showing how the business makes money is much simpler than you think. Pre-revenue companies may have the good fortune of making up assumptions and financials, but that is not an excuse for having unrealistic projections. However, it should include the important aspects such as revenue, gross profit, earnings before interest, taxes, depreciation, and amortization (EBITDA), net income, burn rate, and cash flow.
Team: In the team slide, you want to give the background for each of the key team members, including their current roles, prior experience, significant accomplishments, and education.
Use of Funds: A good pitch deck has a clear ask of the investor. This is married with an understanding of what the investor gets in return and what the money will be used for. Spell out how you actually plan to use the money you are asking for.

You can even make your Pitch Deck using your phone (Android/IOS)
Source: Baehr, E. (2015). Get backed. Retrieved from http://books.google.com