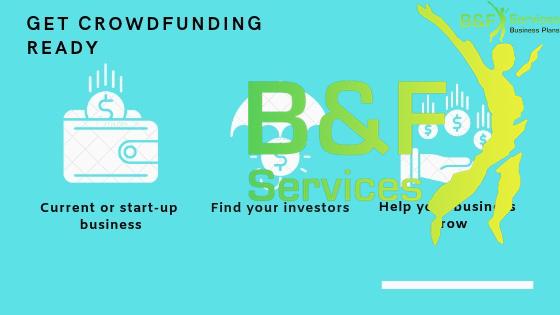 With the use of technology on the rise, crowdfunding has been introduced to small business owners as an easy to use, accessible online platform, that takes on the practice of funding a project by raising small amounts of money at a time from a large number of people, or investors. Every aspect of running a business, if it is a start-up or current will continuously require an amount of research, careful planning and preparation, but  with a single platform to showcase products and or services, crowdfunding can have the ability to help small business owners grow at a fast pace by enabling the company or business to promote themselves online with the use of social media platforms. There can be a lot to take on board and organise when starting-up.
Ensuring that you have the financial ability to kickstart your new business venture and to help it grow can be stressful and worrying at times, but with crowdfunding, it can be easier. Crowdfunding today is one of the easiest and best routes to getting investors excited about your business and the products or services you have to offer.
There are many different types of crowdfunding to choose from, such as – donation-based crowdfunding, where there is no financial return to investors or contributors; reward-based  crowdfunding, which, involves an individual who has contributed to a campaign in exchange for a "reward" (as stated in the name), this could be in the likes of receiving a form of the product or service itself. And lastly, equity-based crowdfunding, this allows contributors to the campaign to become part or shared owners, by exchanging capital in return for equity shares.
To get your crowdfunding campaign started there are typically 6 steps you should follow when starting up:
1.    Project ready
Whether this is a current business or start-up, you should have a business plan ready to present to your potential investors. This should be detailed and clear; outlining your aims and what you hope to achieve through your business, how it will work and how you would like for your business to grow. Use your business plan to your full potential to really grab attention. Your onlookers should feel when looking through your business plan the passion and work that you, yourself have invested into it and like they know it as well as you do. At the end of the day, someone would not invest in something that they do not know much about.
2.    Write up a budget and set a realistic funding target
To get investors interested in your crowdfunding campaign, you should write up a budget and outline what your funding target is to inform investors on why you need money, how much you need and what it will be used for. But don't forget, not all help is financial help, you can also ask supporters to donate their free time and skills to your venture too.
3.    Make a pitch
To really grab attention on your new business, it is useful to create a short video explaining a bit about you, what your business is, why you need the investors to invest in your business and how it will make a difference, whether that will be to the economy, community or both.
4.    Find a platform that suits you
There are many crowdfunding platforms out there now that can help get you started, no matter what your business plans are, such as Seedrs, CrowdCube, Funding Circle and that's just to name a few! Each crowdfunding platform offers a different choice of funding options, do your research to make sure you're picking the right one for you.
5.    Begin your campaign
With everyone being online now, there is no better way to promote your business than through the use of social media and emails! This will enable you to show off your work and ideas to not only friends and family, but potential donors and investors too! When starting off on social media, make sure you have a coordinated plan of what you are going to post. Statistics show, that 20% of your posts should be used to promote your crowdfunding campaign and donations – put it out there and get people into supporting you, get them to help share your campaign with others and inform them of when and how they can donate. While, the remaining 80% should be used to promote and showcase your products, and or services.
6.    Keep in the loop and say your thanks
Throughout your crowdfunding campaign, it is important to keep your supporters updated on how you're doing and how close you are to your target– they want to help you succeed. Throughout the process and at the end of it all though, be sure to say your thanks to those that have donated or invested, let them know how their money will help you to make a difference.
Be sure to do some research on it all, before going into anything, scope out the competition to get a sense on similar projects, rewards and promotions that have worked well. It is important to remember when starting a crowdfunding campaign that there are experts out there to talk to that can help advise on the different options and help set out a path to finding the right type of investor for your business.
For further advice and assistance on crowdfunding and finding the best plan for you; then please contact our team in London on 0203 637 6365 or through our contact and enquiry form.