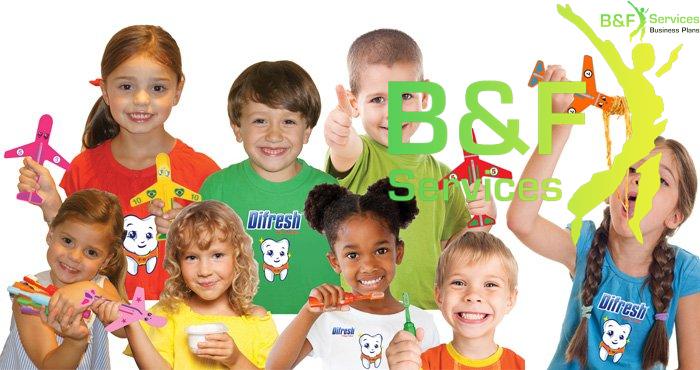 From books with diverse characters, to educational toys and gender-neutral clothing, discover why 2019 is the year to launch an inclusive children's business.
Inclusive children's products encompass a wide range of items, from the clothes children wear, to the toys they play with and the books they read, to name but a few. What unites them is the aim of appealing to the biggest variety of children possible and reflecting the many different forms of diversity.
The children's industry has been experiencing a number of significant changes in the past few years.
The departure of Toys 'R' Us from the UK children's toy industry in 2018 is just one example of such disruption, and more widely these changes suggest there's room for children's start-ups to launch with fresh approaches
Why inclusive children's products is a good business idea
The world is changing around us, and fast. As society progresses and evolves, it becomes more and more pertinent to ensure that our youngest members are aware of this too.
Children's toys and products, along with play and education, form a key part of their development. However, not every child has always been able to see their experiences in the toys they play with or the products they use.
The rise of inclusive children's products is aiming to change this, with the intention of mirroring the diversity of the real world in products targeted at this age group.
Examples of inclusive children's products include dolls that portray a variety of body sizes or hair textures, multi ethnic children's books, and playground equipment that's accessible to children with a variety of physical and developmental needs.
In 2017, toy sales in the UK were worth £3.4bn. Although this represents a 2.8% decrease from 2016, the UK is still the largest toy market in Europe, proving the industry still represents a potentially lucrative market for would-be business owners – particularly if you can capitalise on the growing demand for inclusive children's products.
The regional, national and international media are all raising awareness of the need for change in the children's industry. For example, the lack of Black, Asian and minority ethnic (BAME) dolls available on the British high street has been highlighted by the BBC.
Similarly, three high profile news organisations have looked at the need for greater diversity in children's books in particular. Some examples include: CNN discussing the potential of diversity in children's books as a means of tackling prejudice; The Guardian reporting on the need to examine ethnic diversity in British children's books, and London's Evening Standard profiling children's books that celebrate diversity.
Yet it's not only journalists in newsrooms that are calling for change – there's a buzz around inclusive children's products on social media too.
For example, the #ReadYourWorld trended twice on Twitter on 27 January 2018, the day on which Multicultural Children's Book Day (MCBD) was celebrated in the US. Plus, there were 3.2 billion social media share impressions for MCBD between 25-28 January 2018.
Additionally, Google search results around this topic often lead to Pinterest, including boards on multicultural kids toys, multicultural books for kids and gender diverse books.
The publication of the Reflecting Realities report in July 2018 by the Centre for Literacy in Primary Education found that of the children's books published in the UK in 2017, only 1% had a BAME main character. This shows a clear need for more multicultural children's books, especially those that feature BAME protagonists.
Recognising the need for diversity of genders in children's products is a key part of inclusion too. Market trend reporter Mintel published its UK Childrenswear Market Report in November 2018. In the report, the two key trends it picked out for children were mini-me styling and gender-neutral clothing.
Finally, 2018 was also a significant year for children's TV.
The iconic Thomas the Tank Engine cartoon relaunched with new, diverse characters from different countries, including more female characters. This comes as part of a collaboration with the United Nations (UN) to explore its sustainable development goals.
Inclusive children's products business opportunities
As highlighted above, now is the ideal time for potential start-up founders to throw out the rulebook and rewrite the story of children's clothing, literature and toys. So what are some of the ways in which entrepreneurs could disrupt the children's industry and bring inclusive products to the forefront?
While many people are aware of the phrase 'pink is for girls and blue is for boys', this saying is not only outdated, it's simply no longer true – as if we follow this concept then what are the colours for gender-neutral children? And why do we even need to categorise and separate children's products in the first place?
Therefore, a key area to look at could be children's clothing – business owners could create gender-neutral clothing lines for children.
Another potential business opportunity could lie in creating dolls and figures that accurately represent the wide spectrum of gender and diversity.
Plus, educational toys are one particular area of the industry that is experiencing increased interest. The Toy Association – the not-for-profit toy trade organisation in the US – highlighted 'toys that teach' as one of its key trends in 2018, and this could very well travel across the pond.
With the BBC article in the previous section reporting on the difficulty of finding BAME dolls in high street shops (as opposed to the greater range available online), entrepreneurs could find success in starting a bricks-and-mortar shop that stocks multicultural children's toys.
Intriguingly, other research from IbisWorld showed that in the UK there aren't any companies with a dominant market share in the child day care centre industry. This could suggest a possible business opportunity for centres that focus on inclusive children's products and play in particular.
Alternatively, bookish entrepreneurs could be inspired by Little Box of Books, a monthly book subscription service which delivers books that celebrate children's literature diversity.
Alesha Dixon's debut children's book, Lightning Girl, (which features a mixed-race girl with superpowers as the main character) was published to high-praise. With clear demand for more books like this, creating a publishers that promotes diversity in its books and throughout the publishing process, like independent children's fiction publisher Knights Of, is another option.
Another option for start-up founders to focus on is Islamic baby toys, like the Ibraheem Toy House, an online retailer for educational toys and books for children that teach Islamic values.
Or, if you work with children already, why not consider applying your expertise to a business venture? If you've worked as a nanny, a childminder, a teacher or another form of educator, you could start a business that provides multicultural resources for childminders or nurseries, for example.
For advice and assistance in relation to discussing the topic covered above or queries concerning an ongoing investment, fundraise, writing a business plan or information about starting or growing your business; please contact our team in London on 0203 637 6365 or via our enquiry form.