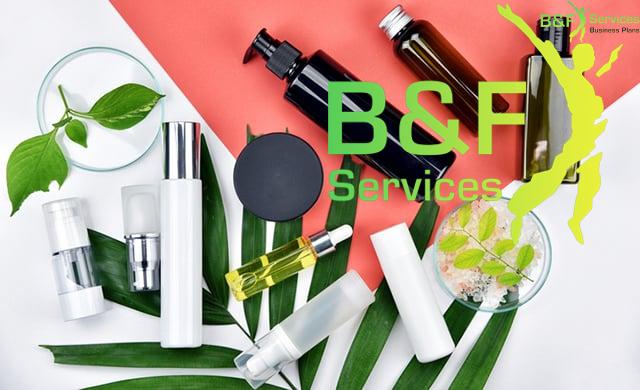 With personalised makeup, specially-blended shampoos and skincare ingredients you can pick and choose, embracing individuality is the latest trend in beauty.
As we enter 2019, this trend is continuing to evolve, embracing uniqueness at an even more individual level. The result? Bespoke, customisable beauty.
Continuing the beauty industry's long-overdue awakening to the fact that everyone is different – and, therefore, one size does not fit all – bespoke beauty brings with it products that can be tailored to each customer's specific look, tastes and goals.
Think shampoos formulated for consumers' individual hair types, skincare that asks buyers to select which ingredients they'd like, perfumes customers can create themselves by layering their favourite scents, and more.
The appeal of bespoke hair and beauty is obvious. After all, how many times have you sunk several hours into comparing beauty products, spent a packet on the best one, and then discovered, with dismay, that it doesn't deliver on its promises to make you look magnificent?
If a product's been tailored to our own specific needs, it's reasonable to assume it's going to work well for us – saving us from disappointment, as well as wasted money and time. There's also the compelling thought of holding something that's a true reflection of our unique identity in our hands.
And what we've seen in 2018 is that technology – namely, the internet and ecommerce – is elevating the concept of bespoke beauty to accessible new heights (and headlines), giving everyone more control over what their products contain and do.
Why bespoke beauty is a good business idea
As industries go, everything looks rosy for beauty – indeed, the UK's health and beauty market is set to grow more rapidly over the coming years than any other sector. According to analytics company GlobalData, it's on track to be worth a breathtaking £27bn by 2022.
Add to this the firm's prediction that by 2022, the average person will be spending £487 a year on beauty – up from £414 in 2017 – and the beauty scene looks like an exciting place to be in 2019.
More specifically, "bespoke beauty" has become a buzzword. Popular publications like British Vogue, Harper's Bazaar and Refinery29 have all touted it as the number one beauty trend to have on your radar.
And it's a trend that has earned some high-profile pioneers. Fashion guru Trinny Woodall was an early advocate with online personalised makeup service Match2Me, not to mention singer Rihanna's Fenty Beauty and its 40-shade foundation range.
But that's not to say that the space is dominated by mammoth players. For example, US start-up Function of Beauty, which blends custom shampoo and conditioner, has raised over $12m and been valued at an incredible $110m since starting in 2015 – proof that there's success and investment to be earned by young customisable beauty businesses.
Bespoke beauty business opportunities
When developing a customisable beauty business idea, your first step might be to decide on the product you'd like to innovate. From hair care and body lotions to makeup and skincare, nothing's off limits here.
UK business Eyeko, for example, has taken an apparently one-size-fits all product – mascara – and made it customisable, enabling buyers to create their own based on their eye shape, lash style, and the look they're after – most definitely "for your eyes only"!
In terms of your sales channel, bespoke beauty appears to be experiencing the most growth online – implying an ecommerce website could be your path to success.
Online questionnaires have proven a popular way to gain information about customers and create their ideal products accordingly.
Function of Beauty, mentioned above, directs users through a series of questions about their hair type, hair care goals, and how they'd like their shampoo to look and smell before creating each bespoke product.
Alternatively, you might simply present all the components you have available, allowing customers to take even more control and build their own products.
Natural skincare brand Emulsion, for example, runs a website which presents a series of options for bases, exfoliants, fragrances and blends, enabling customers to mix and match to create a unique product – with thousands of possible combinations.
Speaking of natural brands, recent years have fostered public distrust towards the harsh, unnatural chemicals historically used in beauty products.
If you're a people person, you might prefer to run face-to-face consultations, meeting with customers in order to suss out which products are right for them.
At Cosmetics à la Carte's London boutique, for instance, staff blend foundations, tinted moisturisers and concealers for customers then and there, to flawlessly match their skin tone. If you'd like to start a boutique or salon, try our guides to starting a beauty salon and opening a hairdressers for more on this process.
When you've decided on your product and your process, you might choose to start a subscription service which sees your personalised products regularly delivered to customers.
For example, boxes specifically for naturally curly hair – such as Curls Allowed and Curlee Box – have proven hugely popular among customers and social media influencers in the US and the UK.
Whatever you decide to plump for, it's worth remembering that today's beauty consumers are growing ever more astute when it comes to avoiding products that have been tested on animals. This is a trend that's set to stay, so ensuring your brand is cruelty-free is important – you don't want to alienate a large subset of potential customers.
For advice and assistance in relation to discussing the topic covered above or queries concerning an ongoing investment, fundraise, writing a business plan or information about starting or growing your business; please contact our team in London on 0203 637 6365 or via our enquiry form.