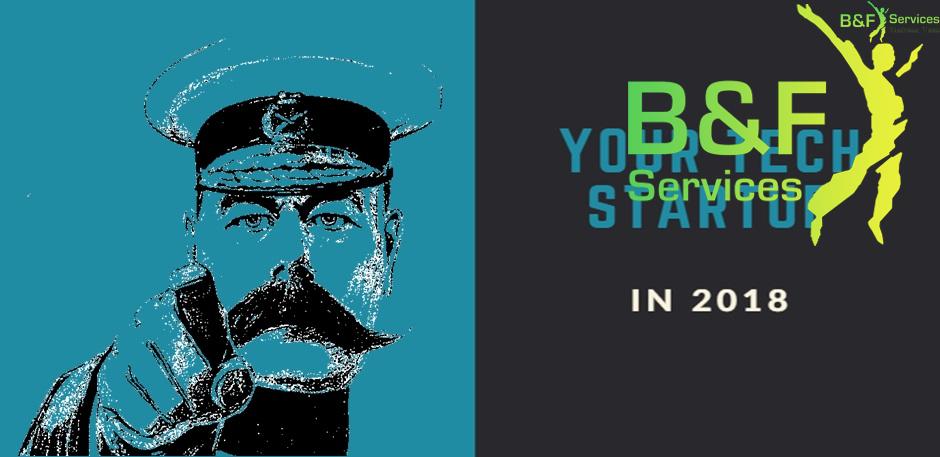 You are probably wondering whatJack Dorsey of Twitter, or Will Shu of Deliveroo were thinking when they started their gargantuan tech companies? Most certainly you say, they were favourably placed in the intersection of luck and intrinsic programming skills that meant they could easily have set up these ventures with their eyes closed! Indeed, having a skill in programming helps and should be sought after, but it is no longer the only option. First, have you ever thought of solving a problem or you have just wanted to do things better? Maybe you are a developer but cannot seem to make sense of running a business and what that requires. Then read along.
The UK tech scene is gaining more prominence after recently assimilating investments worth over £5bn from foreign investors. Also, as home to several unicorns, such as Deliveroo valued at over £2bn, Transferwise (> £1.6 bn) and Improbable (£1bn). The region is expected to gain even more momentum compared to the rest of Europe. Investment in European tech startups grew significantly from 2016 (14.4bn USD) to 2017 (19.1bn USD), as reported by Atomico in their State of European Tech research. While the US has led the global position for all technology investments and activities, with the "Big Five" tech firms: Alphabet (Google), Amazon, Apple, Facebook, and Microsoft resident there. It is therefore no surprise that 2017 data shows US investment in technology was at a global record high of over 50.1bn USD, as reported by PitchBook. A strong Q4'17 across the Americas, Asia, and Europe further helped propel the global venture capital industry to 155bn USD.
The UK government remains committed to developing the UK VC market and innovation ecosystems through various schemes. Some options available to investors include the Seed Enterprise Investment Scheme (SEIS) and the Enterprise Investment Scheme (EIS) which offer up to 40% tax credits for investments in UK startups. Other initiatives available include the Research and Development Tax credits and prolific support with Intellectual property and product design.
Investment by Sector (UK)
As a favourite globally, fintech investments in the UK saw huge capital injections of £1.3bn in 2017, almost tripling the previous year's sum of £439.4m. Other high performing sectors included: AI which received investment of £414.7m from 87 deals and Subscription Business with investment of £18.4m from 18 deals.
Top investors in the UK by deal numbers, provided by Beauhurst included:
Seedrs (146)
Crowdcube (133)
Scottish Enterprise (70)
Syndicate Room (58)
Development Bank of Wales (38)
BGF (37)
Entrepreneur First (34)
Mercia Technologies (34)
Innvotec Ltd (33)
Parkwalk Advisors (26)
These figures notwithstanding, there's plenty of headroom for disruption, consolidation, renovation and innovation in the tech sector. So, get your creative hats on for your tech startup in 2018. According to a recent McKinsey infographic, Mobile Internet, Knowledge Automation, Internet of Things (IoT), Cloud, Advanced Robotics, Autonomous Vehicles, Next Generation Genomics, Energy Storage, 3D Printing and Advanced Materials are set to expect growth in the trillions (USD) as the future technology spheres to make advancement. The rise of Artificial Intelligence and Machine Learning, Blockchain (Cryptocurrency) Virtual Reality and Augmented Reality in assisting this advancement cannot be ignored either.
Therefore, once you have your idea, co-founder, business partner or team you should decide what you want to do about obtaining financing. The British Business Bank has a checklist called 'the Journey' which lists sources of funding after your personal investment; depending on if you go via a debt or equity route (or both). The list includes seed funders, angel finance, crowdfunding, venture capital, start-up loan, overdraft, bank loan, bond, peer-to-peer lending, asset-based finance and much more.
We have summarised the startup secret sauce and expect to hear from you very soon!
Outline your product/service in a simple yet detailed manner
Make sure to innovate, renovate, disrupt or consolidate
Define your customer
Create an execution or process chart
Choose a name
Make sure your Name, IP(s) and Secret Formulae are protected
Check out the competition
Find a co-founder, business partner or team with complementary skillset
Draft your business plan
Add a pitch deck
Create your prototype (MVP)
Test your product
Test your market and revenue model
Bootstrap product launch
Gain traction (Paying customers, product upgrades etc)
Approach investors for your seed round
Product upgrade (Launch 2)
Business development (fund raise may be necessary at this stage)
Make some profit
Sail off into the sunset
In conclusion, starting a tech business is not for the faint-hearted but be sure you can get the utmost support from us. Feel free to get in touch on any of these contact details below.
E: 
info@bandfbusinessplans.co.uk
T: +44 (0)203 6376 365
Twitter: @B_FServices
LinkedIn: https://uk.linkedin.com/company/b&f-services-ltd