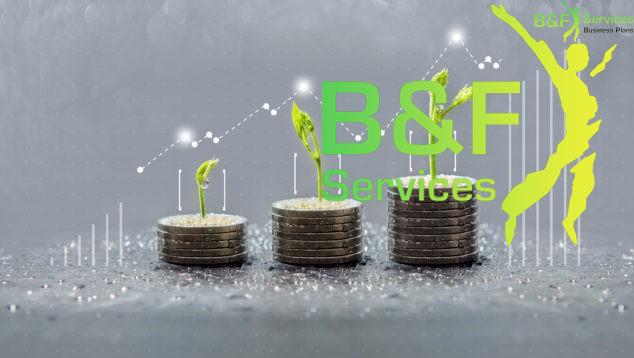 Funding is the act of providing financial resources, usually in the form of money, or other values such as effort or time, to finance a need, program, and project, usually by an organization or company. Generally, this word is used when a firm uses its internal reserves to satisfy its necessity for cash, while the term financing is used when the firm acquires capital from external sources.
Who Should Get Funding?
The UK is the heaven of fundraising if you be aware of how you should do it since the funding world is really complex. Every business needs money to level up. Start-ups often feel the necessity of raising fund. But they should know that not all of the seed businesses need fund. So how should you as an entrepreneur know that? The answer is a question again!
SHOULD YOU GET FUNDING AT ALL?!
If you need fund for your business cause you are sure that it's going to help your business grow faster, and it won't result in lack of control over your business or stop you from focusing on trying hard to earn money out of your business, then seriously forget about it!
Different Funding Models
Now that you are sure about getting fund, you should choose among different ways of raising fund. Here we introduce some of them:
Crowdfunding
As the term is introducing itself, it refers to the progress of raising fund from the crowd. A large number of people will invest a various range of money and any person above 18 can invest in exchange for share or service offered by the company. Crowdfunding is categorised into two types: reward-based and equity-based. In reward-based crowdfunding, the investors invest money in exchange for the products or services offered by the company, while in equity-based crowdfunding, the investors invest in exchange for the equities shared by the company.
Debt funding
Divided into two long-term & short-term categories, debt funding is a way of 'borrowing' money, which is then paid back with interest.
Long-term debt funding usually applies to the assets such as equipment, building, machinery and land that your business is purchasing. On the other hand, short-term debt funding usually applies to daily costs of your company, such as wages of your employees, supplies and inventory purchasing.
The advantage of debt funding over equity funding is especially for the lenders; that is, the lenders' money will be backed to them anyway, even if the company fails.
If you are in doubt whether to choose crowdfunding or debt funding, a business plan must be used before taking any action. In B & F services, our experienced business planners are ready to help you in deciding.
Grant Funding
Grants are non-repayable funds to non-profit entities who seek permission to submit a full grant request. Grants are usually given to educational activities, health care, children and family activities, victims and other charitable or research purposes. A grant is usually given to a special project and is time limited.
Incubatory
The term is obvious enough to guess what incubators actually do. Incubators provide seed businesses and start-ups with services such as management training, mentorship and sharing innovative ideas.
Angel investment
As opposite to Venture Investors, angel investors usually invest in small businesses and start-ups. Angel investments are also called 'private investors' or 'informal investors' and invest in exchange for equity or convertible debt. Angel investors are risk-takers and that's why they usually invest in start-ups.
Venture Capital Investor
The major difference between venture capital investors and angel investors is that VC investors invest more money into businesses than angel investors do. They usually invest more than £1m, while angel investors invest up to the same amount.
For advice and assistance in relation to discussing the topic covered above or queries concerning an ongoing investment, fundraise, writing a business plan or information about starting or growing your business; please contact our team in London on 0203 637 6365 or via our enquiry form.