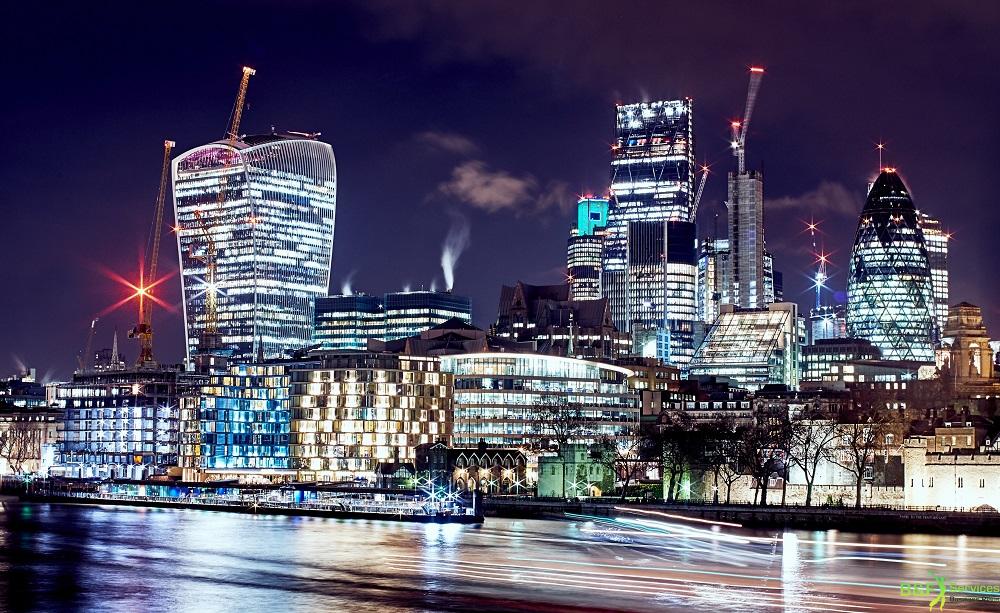 UK Business – A Brief Summary since 2000
In this blog post, we are going to represent a statistical analysis of businesses in the UK. It includes some information on the business statistics since 2000 and it covers a range of subjects like the number,  size, and industry of the UK businesses in that range of time.
Business in the UK
On average, the number of businesses in the UK has increased each year by 3%, since 2000. In the year 2016, there were 2 million more businesses in the UK than in 2000, which means a 59% increase overall.
It is quite interesting though, that the number of businesses that employ people has fallen since 2000. Then, around a third of businesses were employing people, but it has declined to around a quarter by 2016. This decline is due to the growth in self-Employment, of course.
This table shows the number of businesses in The UK since 2016.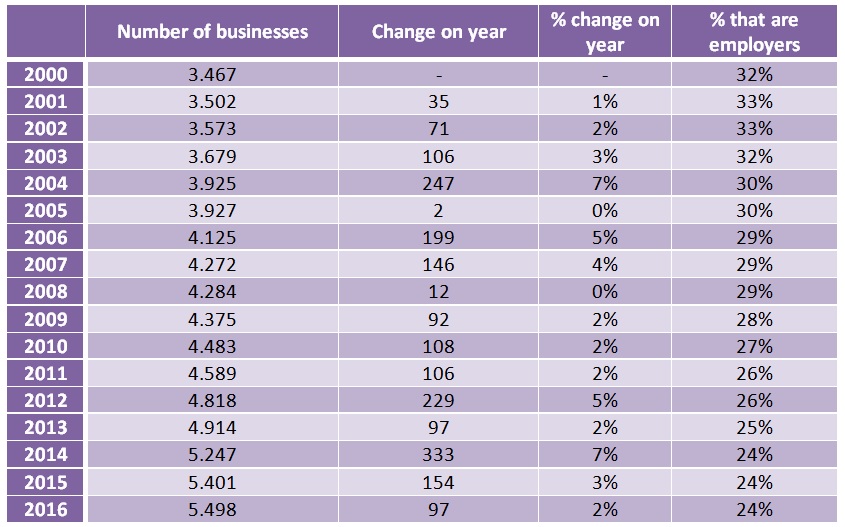 Business by Size
Small and medium enterprises (SMEs) are defined as businesses with fewer than 250 employees. There were 5.4 Million SMEs in the UK in 2016, which is over 99% of all businesses. Now, micro-businesses are the ones with 0-9 employees, which were about 5.3 million of all businesses in the Uk in 2016, which accounts for 96% of them.
We see that the vast majority of businesses in the UK are SMEs, but the interesting point is that this majority only accounts for 32% of employment and 19% of turnover. Large businesses, with more than 250 Employees, accounted for only 0.1% of businesses but 40% of employment and 53% of turnover, as shown in the following charts.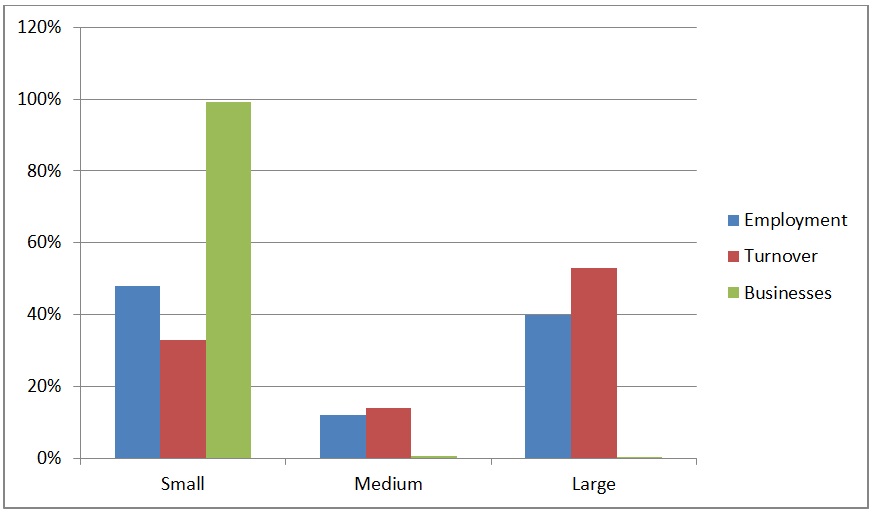 Business by Industry
In the UK, there were 4.1 million businesses in the services industries, which was about three-quarters of all businesses in 2016. In terms of the number of businesses, the biggest of the service industries was the professional, scientific and technical industry, which accounted for 15% of businesses. Overall, business in the service industries accounted for 79% of employment and 72% of total turnover.
Construction sector businesses accounted for 18% of all businesses, but because a large number of construction workers are self-employed, this boosting number of enterprises, only accounted for 8% of employment and 7% of turnover.
This table shows businesses by the industry in The UK in 2016.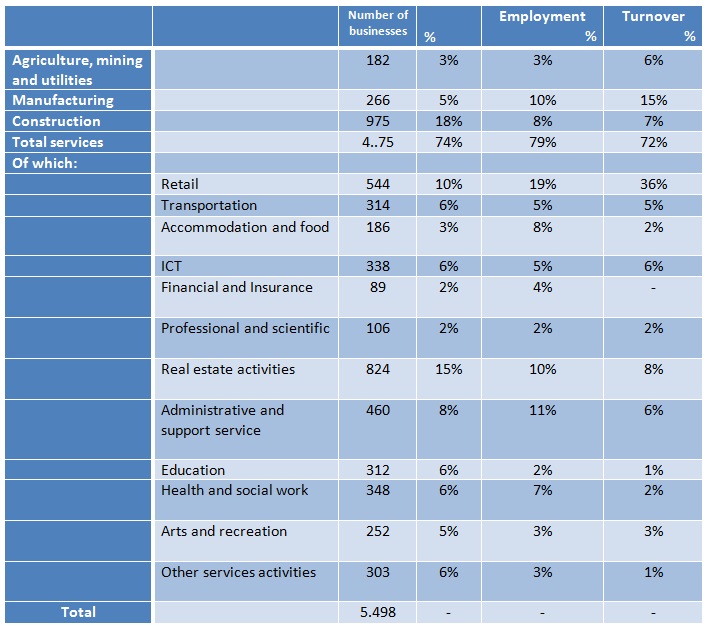 (Source: GOV.UK BIS Business Population Estimates 2016)