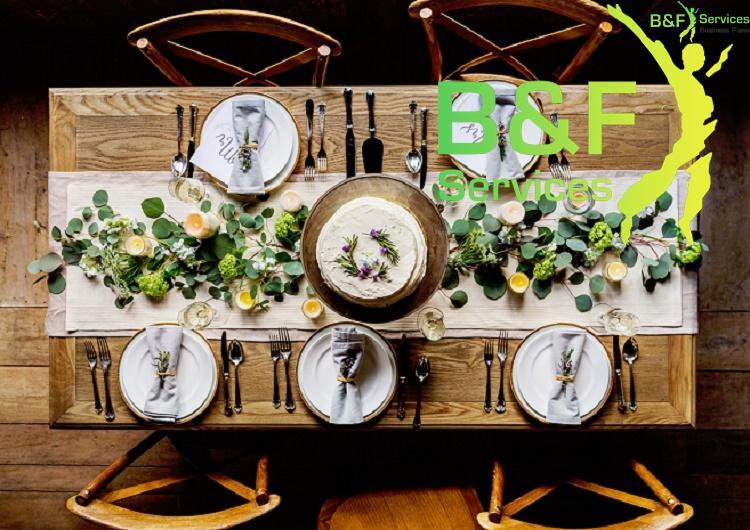 Owning a restaurant is one of the most common dreams every little guy or girl might have. As you may know, there is no magic sauce that will help propel your dream into reality. As your restaurant is going to be Real you should think real and prepare yourself to confront the difficulties.
There are some key steps one should take to start his business in the food industry, among which writing a business plan might be the most important cause finding the right investor can make your restaurant get off the ground and continue to live. To have a general view of your target market is of prior importance too. This post will help you have a brilliant start in the food industry in London.
Within the UK over recent months the restaurant and dining industry has seen some major changes that have affected the whole dynamics of the industry. The first major influencing factor upon this industry would be Brexit, this clearly having an effect upon all industries over the economy. The core impact Brexit has had upon the restaurant industry would be the focus upon 'Best of British'. It has been predicted that Brexit is likely to prompt a renaissance in British food and ingredients, with customers looking to support local, British producers and farmers.
Furthermore, it is said that the already popular choice of healthy eating, is set to soar in popularity during 2017. It has been said that there has been an increase in acceptance and popularity of the vegan and vegetarian diets, this has led to many menus starting to push meat off of menus and increasing the content of vegan and vegetarian dishes. It has now been further found that consumers perceive a restaurant as of a higher quality if it has allergy specific dishes as well as healthier options, even if they do not go on to order these dishes. This has further lead to the increasing popularity of this kind of dishes within a restaurant.
It has been found that the UK is ever progressively becoming a nation of casual diners, thus choosing to dine out rather than cooking at home, which has supported the growth of everyday branded chains. Mass market consumers continue to gravitate towards reliable, affordable concepts. Crowd-pleasing cuisine types, including Italian, Chinese and French retain their position as the default choice. Over recent years there has been an increase in the popularity of oriental cuisine, with the additional introduction of various other cuisines such as Korean, Peruvian and Scandinavian. We have further witnessed the rise of juicing, then 'souping'; a wave of street food inspired concepts; a trend towards everyday dishes and a surge of gourmet. This can all be explained by a greater consumer sophistication that has driven demand for better and more interesting places to dine and drink.
Keys statistics have gone to illustrate that around 31% of the UK population eats out at least once per week. This has led to an increase in the value of the branded dining market, now valuing at an expected £22 billion within the period of the next 5 years. However, according to the MCA's first consumer research survey since the EU referendum, there is a net balance of consumers expected to reduce eating out frequency and average spend as a result of Brexit. The UK eating out the market is currently worth around £87bn, comprising of 331,384 outlets. The MCA predicted that the market will continue to increase turnover, however, the estimated growth level has now fallen as a result of the referendum.
A poll of 1,000 respondents in the days following the Brexit vote found a shift in attitudes across the generations. Almost half of 18-34-year-olds (millennials) say that they're more cautious with their money post-Brexit, the figure falls to a third for over-55s. Similarly, 40% of over-55s say Brexit will have no impact at all, while only 21% of millennials agree with that statement.
Now, you have a broad image of what is going on in the restaurant and dining industry in the UK. Start writing your business plan and observe your backers and make them invest their money in your restaurant. Need help in business plan writing? we can 
help!