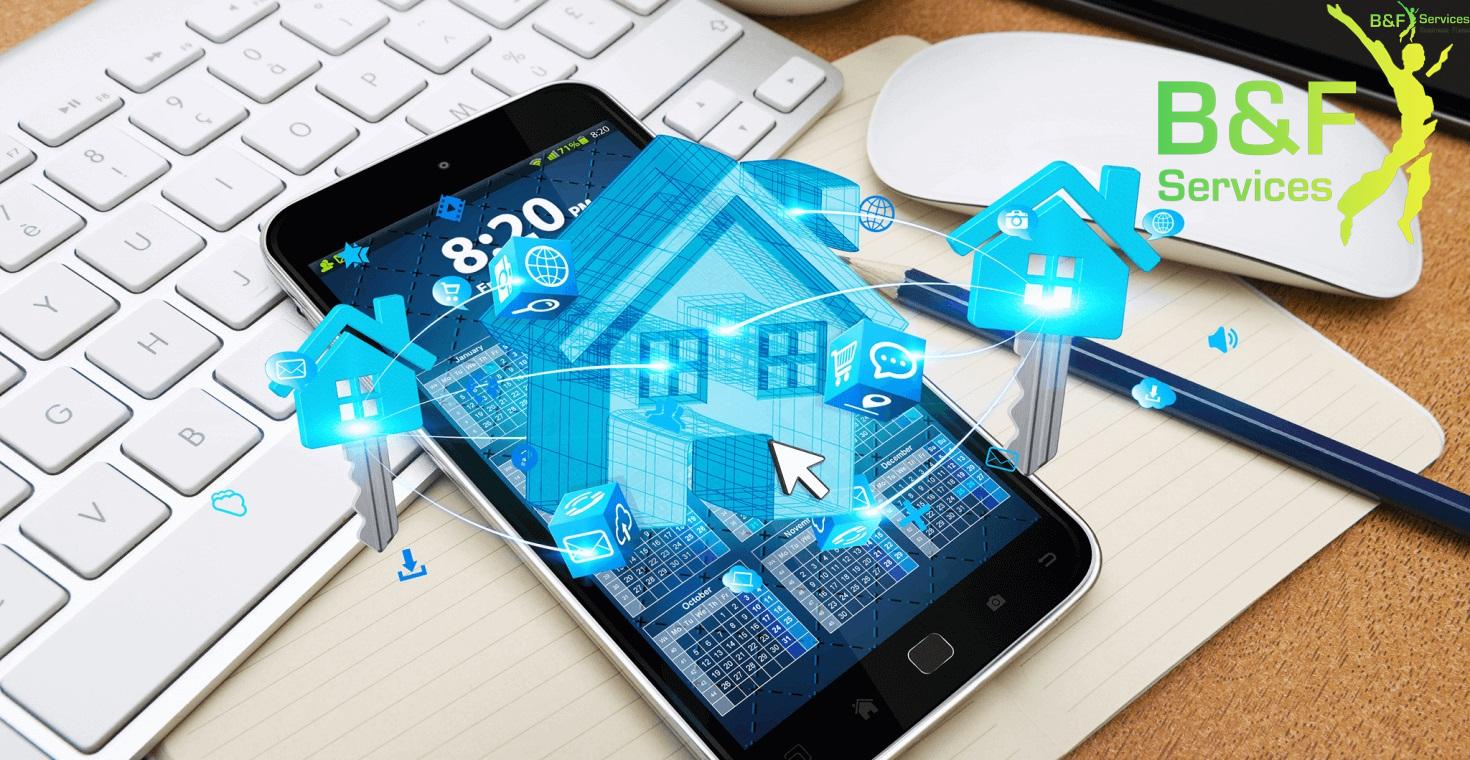 According to the office of national statistics, there are 28.1 million residential properties in the UK and in the year to 2016, 1.25 million properties were sold. Assuming an average property price of £287,000, and average commission of 1.5% including vat, this values the current potential fee income across the industry at approximately £4.5 billion.  It has been evidenced that the residential housing market within the UK is of a value of around £5.75 trillion. Of a market of this size, it is found that a staggering 98-99% of all house buyers browse for their housing options online and only a tiny 1-2% within high-street stores. However, the online estate agency market contributes to a rough 5% share of the market. This clearly illustrates that the high-street estate agents still have a clear dominant position within the property market.
Evidenced in the table above is the quarterly percentage increase/decrease in house values over the past 10 years. It can be witnessed from this table that, except from a small fall of 0.06 in Q4 2016, the UK housing market has been subject in excess of 2 years of positive growth.
Within this modern technology driven era, the sector of property and property agents has begun to make a dramatic turn. The traditional estate agent market, being one of a high-street presence, has begun to take a gradual decline in terms of market share with 'proptech' firms such as purple bricks growing in popularity.  Over the period of 2016 traditional property companies encountered a 7.3% fall within performance.
As a result, estate agents' share prices have fallen steeply in 2016, tumbling after the referendum and never recovering. Foxtons is down 47.5pc in the last 12 months, and Countrywide has fallen 56.9pc.
On the other hand, 2016 was a good year for the PropTech.  In the first three-quarters of 2016, there was $2.1bn of investment in the sector globally, compared to $1.7bn in the whole of 2015. A typical online estate agent will charge customers a flat fee for the sale of their property, the fee often being reduced if paid up front and higher if paid on completion of the sale, though some places of interest free for up to 12 months or upon sale completion. A quick look at the current market leading online/hybrid estate agents suggests that home owners will be paying between £695 and £2,000 to sell their residence, depending on which platform they use and when they choose to pay and the location of their property. This contrasts with the traditional high street agencies which have long gone for fees based on the value of the property, paid only after a successful sale. Traditional agents often charge up to 3.5% of the value of the property as their commission – although the average is usually somewhere around 1.3% +VAT.
Although, the online and hybrid proptech market may only account for a rough 5% market shar currently, experts have anticipated this market share to reach a figure of 50% of the market by as early as 2020.