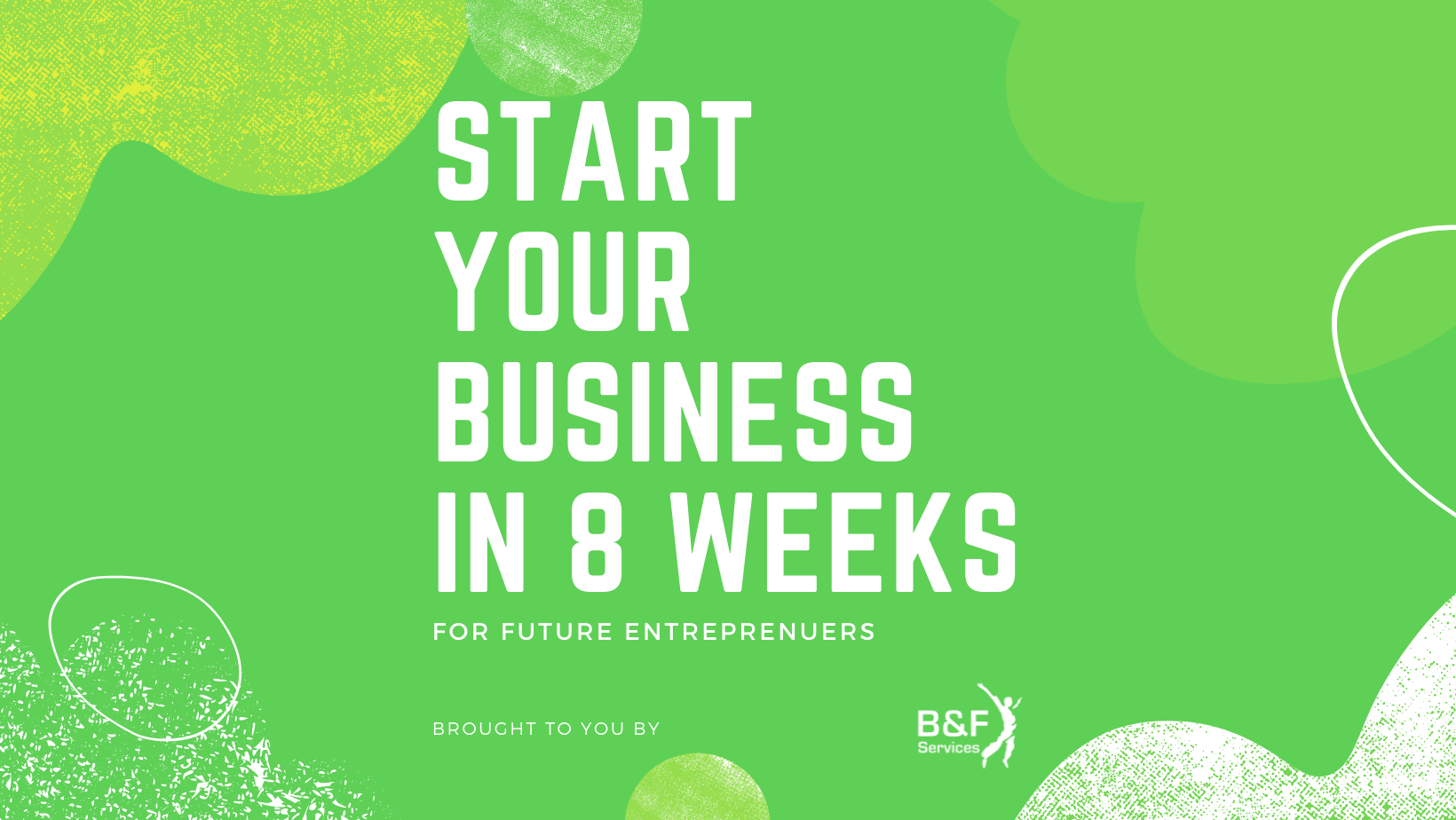 Introduction
Over the course of the pandemic, there has been an uptick in people starting their own businesses. Many people wanted to find ways of earning more money and found themselves with more free time due to being furloughed or working from home.
This rise in small businesses has been amazing to see, and with all of the information available, there has never been a better time to start one. Consumers are becoming more conscious of their purchases, and wanting to support smaller, more sustainable companies.
The Course Program:
Week 1: Getting Started
Week 2: Business Plans
Week 3: Legalities and Accounting
Week 4: Funding and Pitching
Week 5: Branding
Week 6: Marketing
Week 7: Online Presence
Week 8: Maintaining Sustainable Growth
Alongside information packets, we also provide a number of tools each week to help you lay the foundations for your business. We include business plan templates, spreadsheets for assisting with financials, and pitch deck templates, amongst many other tools.
However, there are lots of important things you need to learn and consider when embarking on your business journey. Luckily for you, we have put together a guide detailing everything you need to know!
Starting Up
The phrase "starting your own business" may seem daunting to some aspiring entrepreneurs. Well, turning your idea into a reality does not have to be difficult. A lot of people can be turned off from realizing their dreams when they realize all of the work that goes into a startup.
Additionally, while there is plenty of information on the internet, it can be hard to discern what is helpful and what is not. Especially if you have little prior knowledge of starting a business and entrepreneurship.
What We Offer
In this 8-week course, we will show you how to take your brilliant idea and turn it into a functioning business. We have carefully selected and compiled information for you to access easily, so you can spend less time searching the internet, and more time working on your business!
Each week will focus on a different topic such as writing a business plan, securing funding, and marketing. We aim to teach you everything you need to know about starting your own business and provide practical support for every step along the way.
Not only will there be written content for you to learn from, but there will be a variety of resources including worksheets, templates, handbooks, videos, and podcasts. These practical elements will enable you in your journey to create your business. They will also help you with tasks such as creating marketing calendars and spreadsheets.
It is often easier to learn through practice rather than just by reading information. You can use the tools provided to gain a deeper understanding of important areas of business such as planning your budgets and managing your expenses.
With this course, starting your own business has never been easier. Following the content and using the tools week by week will enable you to build a solid foundation for your business in just 8 weeks.
We hope you find this course useful! B&F Services have already helped hundreds of small business owners with their endeavours and hope to help many more in the future.
With all this content, starting your own business will be a breeze!