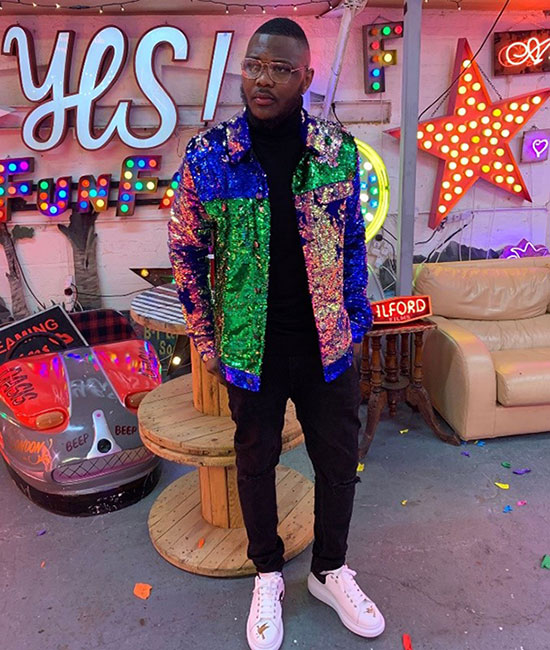 TUNE IN TO THE NEW WAY OF ASPIRE STREAMS
INTERVIEW WITH SAM CORTEZ OF ASPIRE STREAMS
At B&F services we have had the chance to interview one of our clients Samuel Yugbovwre, aka Sam Cortez about his new and exciting music streaming app, Aspire Streams. An app where there are many different aspects in one application. A ground breaking and leading idea alongside an application for the next artists, allowing aspiring artists the cover they deserve, connection with fans and vice versa.
The Music industry within the UK is the largest in Europe, offering his app to this market, there will be huge room for potential growth, to change the industry, and all things mainstream music.
Thinking ahead of the game and into the future of music, Samuel is able to change the way the current music market is working. Believing in fair opportunities to all, from aspiring artists, fans and everyone in between. Success is not just for major and mainstream artists on the mainstream and major apps.
It is suggested that the average person spends 13 years of their life listening to music. 51% of the people listen to music every day, showing that there are only a very few mainstream competitors, bringing this innovative app to the music industry and market will change it for the future.
COVID may have slowed things down, such as meetings face to face, but having strong and achievable plans for the near and distant future, preparing for a launch party when allowed will push Aspire Streams into the headlights, for the masses to see. Resulting in many downloads, subscriptions and a great launch. We can't wait to see where this takes off to.
"I'm a musical artist, I started my journey a couple years ago . . . I haven't looked back "
Can you tell us a little bit about yourself and background - how this shaped your startup?
I'm a musical artist, I started my journey in 2010, then in 2015/16 I started pursuing my music career, its lead me to go into the business aspect of the music industry, which lead me to creating a multi diverse advance music streaming app, and music development platform for aspiring artists, music enthusiasts and everything of that nature. I created the platform called Aspire Streams and I'm looking to focus on aspiring artists, music enthusiasts, getting music development and advancement enhanced and developed to an advanced level, looking to incorporate a social media aspect to it. Bringing the market into a different horizon, promoting my brand as well as other artists, into their own niche.
It started as a hobby when I was at secondary school, everybody, all my friends and peers kept telling me I should really pursue this, because I was really good at making music, my songs were good, so it started as a hobby, then in the first year of university, that is when I started pursuing my music career and really giving it a go. Ever since then I have not looked back. I have just kept on advancing and advancing and improving myself every single year from then on.
What was it that inspired you to start this business?
What really inspired me is, I feel like the mainstream platforms that exist such as Spotify and apple music, me being an independent and aspiring artist myself, they don't really pay us as much as we are supposed to be paid. For example artists that are signed to a major label, they get paid more than us, per stream, and albums, so I decided to create a platform where I get to give independent artists their fair share pay and what they really deserve. There's a lot of barriers to entry and ways that independent artist suffer compared to artists that are signed to a major label, as the mainstream platforms such as Spotify, they have personal relationships with the major labels so they have a specific way to do business, and as a result of this independent artists don't get their fair share pay. That is what inspired me to create my own platform for aspiring artists. Obviously I'm looking to advance and make it mainstream in the future, but the sole purpose of it, is for aspiring artists to get their fair share pay and just for them to have more focus compared to the mainstream platforms that mainly focus on the mainstream major artists.
" There's no point having a product if you can't market it to the general public, that's the most difficult aspect of it because it requires a lot of spending, and capital for investment and it requires a lot of engagement and traction. "
When did you launch? Why did this feel like the right time? If your business has started due to COVID – why was this the right time? If you are yet to launch, what are your plans for launching?
I haven't officially launched to the public yet, my business is registered, the app itself had been distributed to the Apple App store, Google play and others, but I am yet to make a formal introduction to the public because I am still trying to sort out the launch phase, which is why I am seeking further investment for marketing, as that is the only issue I have. I don't want to give it out to the public and it not be seen my the masses, so I am trying to get further investment to get a marketing team on board for us to really push the brand, and for it to be seen by everyone, for me to attract more artists, to distribute their music through my platform and continue business like that. The product is ready, but it's not been announced to the public.
There's no point having a product if you can't market it to the general public, that's the most difficult aspect of it because it requires a lot of spending, and capital for investment and it requires a lot of engagement and traction.
Preferably I would love to launch my application officially to the public in the summer, before the end of August. Now that the lock down is being eased, everybody will be outside, everywhere is open from June 21st, at this stage, when everything is open, everybody is outside and mingling together, that will be the right time to have a launch party / event. To fully get it out there, as I know a lot of events and parties will be going on, this will be a good time for me to advertise my platform to upcoming artists, major artists, DJ's, radio stations, to get everybody on board together and hopefully have an official launch. At a time where people are outside and engaging to know about my product, to have them subscribe, to have people come in, and to advance from there and keep going forward.
What made you put together a business plan? How do you feel this has helped you get to where you are now?
I needed to have a business plan as I am trying to be a professional business in the public eye, and for a startup business, you need to have a business plan. To lay down all the ground rules, and groundwork, all the plan and work that needs to be done each year, each step to lead to it being a successful business. I have a bachelor's in business management and I have gone through all these phases for a start-up business where you need to have a business plan, for example if I am looking for potential investors, I need to have a business plan to show them. There's no point in having a business if you don't have a business plan that is detailing where you want to be in the next 5 - 10 years, the steps you are going to take to become a successful business, what investments need to be made and what your product is actually about. That is why I felt like I needed to do a business plan, as I am trying to be a professional business in the public eye and I need to have my plan and the steps I am going to be taking each year, each month, each week, to lead into being a successful brand.
It has helped me to get to where I am now as it has allowed me to manage my time better, it has allowed me to have a plan, timetable and know what for this month this is what I need to do, for that month that's what I need to do. It's also allowed me to know this is what my product requires, this is what advancement needs to be made, to have a schedule and timetable and a format to organise myself. It has given me a check back to go back to. This is what I put in my business plan, why am I not going this now? This is why it is there for a specific reason and I need to fulfil it to make sure that, it's the way it's going to be, or even improve on it.
We would love to know more about your business model – from product / service to your target market.
My business model is that I have 3 prancing strategy's, free subscription, premium and pro. The free is obviously free for everyone, but there is a limit to how much music you can listen to, it has ads and stuff like that will interrupt, it's just limited. The premium you have no ads, more music options to listen to, and more portfolio. The pro includes a social media aspect where you can interact with fans of an artist, the fans can interact with the artist directly, you can show support to artists, develop music more if you are an upcoming aspiring artist, there is a option there where you can develop your music, overall broader aspects. The pricing strategy from the free to premium to pro.
My target market is aspiring artists, as that is who I have intentionally made this for / about. Aspiring artist worldwide, starting with the UK as this is where I am based, then from there to advance worldwide and attract all apprising artists. Its needed because there's a lot of aspiring artists out there who do not get a lot of recognition or love for the work they put in, as they are overshadowed by the mainstream platforms.
What is it that makes you unique and stand out from the rest, and why would people take notice of this?
What makes me unique and diverse is my comprehensive application, the app itself is comprehensive and advanced. What it consists of, is not in the other platforms such as Spotify. I have made an app that has everything in one, social media, interaction, music streaming, music development. All of the above have been enhanced into one application that you can do different things all in one app. Also, the fact that it is mostly catered to aspiring artists as the other platforms are not catering to just aspiring artists. The mainstream artists get more recognition and promoted more than aspiring artists.
How has COVID has had an effect on your business, both positive and / or negative?
COVID has defiantly had more negative effect that positive, I would say the only positive is has had, it has allowed me to take my time with it and not rush the pace of where I want to be. It has allowed me to take my time to fully develop the app, have my ideas in check and have a team around me to fully develop the application to what / where it needs to be. The negative side is that it has slowed me down in terms of one on one meetings, with potential investors, one on one meetings with potential artists who I would like to have their music distributed onto my platform. It has slowed down networking events, where I had planned to network my brand, even slowing down a networking event that I wanted to have initially to launch my brand and put it out there. It has slowed me down in terms of interacting with people and getting my message out there, but now there is an easing of lockdown slowly going forward, starting to interact with people, having meetings one on one. People want to see the face behind a brand, and want you to sell it to them, not just messaging them or having a zoom conversation. I want to have a proper launch event, having people there, and a set up. Having connected people there to push the brand further.
I want to do billboards, I want to push the brand, how the mainstream apps push it. Obviously not in the same bracket but holding my weight to where people can see that I am putting a lot of effort into my startup business, and I want it to be recognised as successful.
What is your biggest achievement to date?
I feel like my biggest achievement is actually making the application fully finished, to what it is right now, and distributing it to the app platforms such as IOS Apple App Store and Google play store. I feel like that's a big achievement because it's not an easy phase, to have a fully enhanced application, get it approved by Apple IOS and Google play. Having them fully distributing it, that is a big achievement. Also the fact that myself an aspiring artist, and I have my own platform that is catered to aspiring artists, that
Where do you see your startup in the future, both near and far (2-10 years)?
Well with the business plan and the right steps I have taken so far I feel like I could have a very successful business in the next 3 - 5 years with the right team around me, the right investments and the right engagement from the public and interaction, it could easily be a successful business. It just simply needs marketing investment, music rights from artists, to distribute their music through my platform, and a subscription base where I have loyal subscribes that pay monthly fees and the benefits of subscribing to my application compared to the other mainstream platforms. Myself as an artist, the more I keep growing as an artist, the more my fan base I am generating will be part of my loyal subscription base and they are going to be the ones subscribing to my platform. I hope to collaborate with mainstream artists as well to exclusively distribute their albums, their singles and do this together instead of them having to rely on the mainstream platforms, having to break their revenue via the label, the management and things like that. Where as they could just work directly with me, a start up business, having more profit compared to what they would have with other platforms.
In 10 year's time I would hope that my business will be bigger than Spotify, have its own lane and recognition along with its own respect, own unique selling point, and identity. I just want to have my own success and be recognised for my own work that I have put in, obviously as a black start up business man, it's also an accomplishment as well, as its not usually done. The closest to that was Jay-Z but he's now sold it off.
Do you have any exciting plans for your startup in the future, which you can tell us about?
I plan, with the right investors on board, to have social media influencers as brand ambassadors for my application, for them to promote the application, subscribe to the application, and to fully embrace the application. To have billboards posted around London and all over the UK, to fully advertise the platform. I plan to work and collaborate with YouTube, so they can be running ads. The Aspire streams Ad will pop up as an advert for you to subscribe. Detailing what the application is about, how it's different from competitors and stuff like that. I plan to fully create engagement and push traffic to the brand and get everybody subscribing to grow the business. That the plan for the year.
Is there anything in particular which stands out and gets you excited to grow and experience in the future?
I'm an independent black owned business and that is not done in the position I'm in, so I feel like that in itself is exciting, and that itself would encourage younger youths, encourage more black owned business' to take risks, challenge themselves and chase their dreams.
How has your overall startup experience been, have you experienced the startup culture?
My experience so far has been good, it's been a learning curve and a whole learning experience, its allowed me to want to seek more knowledge, from more experienced business men and women out there. It allowed me to take more risk, be cautious of the type of investments I am making and how to spend and manage my money. It has allowed me to be a better human being and a better entrepreneur. To seek advice, to want to improve and grow my brand. it's made me to want to be better in general. So I feel like it has impacted me in a positive way and I feel like it will keep impacting me in a positive way, as I keep seeking more knowledge. Allowing me to be more of a team player and to work with people, I used to be so stuck and wanted to do stuff myself, stuck in my own ideas. Now it has allowed me to know that you can't be successful by yourself, you need to have a team, you need to work with people, you need to hear people's ideas, and insights to your business, you need to be able to take criticism and not let it affect you, go back to the drawing board, come up with new ideas, new methods and keep improving. It has made me improve in general.
I have big plans but I just need the right investments. For people to believe in me so that we can work together and everybody can be successful to get their share of profits and revenue.
What is one thing which you would tell your younger self or someone wanting to startup, that you wish you knew? (tip, advice, quote or resource)
What I would tell my younger self and what I would tell people is to take more risks, believe in your ideas and your strategy. Be more strategic, seek out knowledge, don't care what people say and stick to your own beliefs, as long as you know you have a genuine passion and idea, take the risk, challenge yourself, keep improving and meditate more… you'll be good.
Is there anything which having a startup has thought you?
Being more confident, it has allowed me to take more risks, believe in myself, to see that Rome wasn't built in one day, everything takes time to be successful. Obviously with the pandemic happening, it's been a setback and the restart button. Stuff does not go according to plan and you have to just go back to the drawing board to figure out how you are going to challenge the market with the changes that you will make.